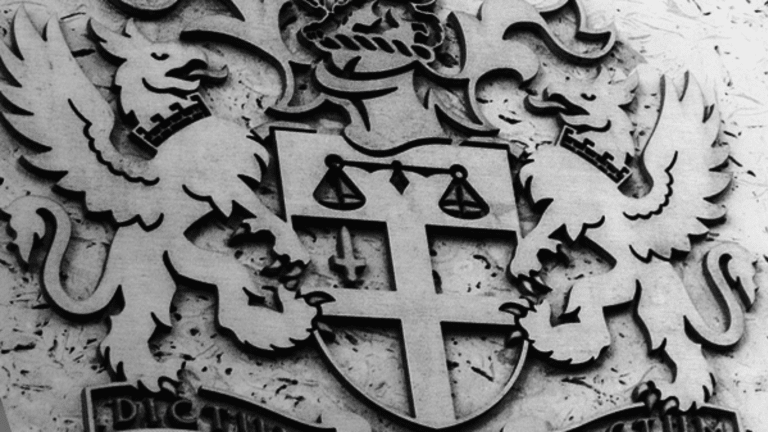 European Stocks Fall Ahead of Fed Decision on Broad-Based Weakness
French and German stocks lead the decline in Europe as most sectors fall.
European benchmarks sank across the board on Wednesday as the Federal Reserve Open Market Committee's latest decision on interest rates loomed large and stocks fell broadly across sectors.
German and French stocks led the decline among major indices for the session, with benchmarks in London following closely behind.
The CAC 40 in France was down by just more than 0.5%, quoted at 4,776, as the market closed, while the DAX dropped by around 0.2% to 11,266.
The FTSE 100 in London was off by 0.1% to 6,962 for the session, and the mid-cap FTSE 250 was down by 0.2% to 17,690.
The Stoxx Europe 50 index saw every one of its constituents record a loss for the Wednesday session, pushing the benchmark to a 0.6% loss and closing level of 4,776.
European currencies were both stronger against the dollar despite the looming Fed decision, with the pound up more than 50 points to 1.2715 on stronger-than-expected labor market data. The euro gained around 20 points.
10-year bond markets saw yields fall for the session, with the steepest declines coming with French and German debt, both of which shed 5 basis points to reach 0.73% and 0.29% respectively. U.K. yields were down by 2 basis points for the session to 1.24%.
In individual stocks, notable movers were mostly seen in London, with retailers taking the biggest hit.
On the FTSE 100, cell-phone retailer Dixons Carphone (DSITF) saw its stock fall by nearly 7%, despite a positive trading update, after management sounded a meek tone about current uncertainties and the year ahead.
Additionally, on the FTSE 250, sports apparel retailers JD Sports Fashion and Sports Direct (SDIPF) both saw their shares fall by 7% and 4% respectively, after a newspaper investigation revealed scandalous working conditions in one of JD's U.K. warehouses as well as that some of its workers have been receiving less than the statutory minimum wage.
The JD investigation follows a long-running controversy over similar practices at Sports Direct, its chief competitor.
In Germany Deutsche Bank (DB) - Get Report stock lost around 1.3% on a poor day for the European banking sector, while in France, BNP Paribas (BNPQY) and Societe Generale (SCGLY) were also big fallers, dropping by more than 1% each.