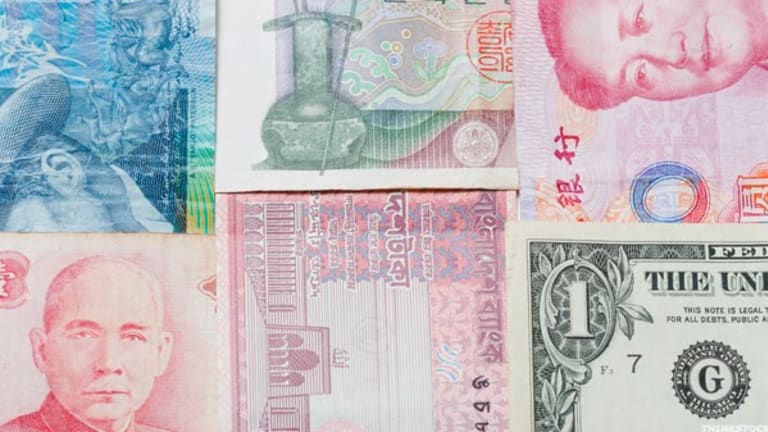 European Stocks Fall Again; No Sign of a Greek Debt Deal
European stocks fall as Greece's unresolved debt problems weighed on markets again. Continental stocks are particularly hard-hit.
LONDON (TheDeal) -- Greece, as the song didn't quite say, is the word. Greece is the time, is the place, is the motion. But while Grease, the movie, was uplifting in a daft sort of way, Greece, the modern Greek tragedy, is weighing on the markets yet again. Today's meeting of eurozone finance ministers isn't expected to come close to reaching a deal that would prevent Athens from defaulting on its debts this month. It'll be up to the political leaders -- Germany's Angela Merkel, Greece's Alexis Tsipras, a supporting cast of heads of state and government and Christine Lagarde of the International Monetary Fund -- to find a solution over the coming days.
In the meantime, with apologies to Barry Gibb and John Travolta, "Greece is the way we are feeling/ This is the life of illusion/ Wrapped up in trouble, laced with confusion/ What are we doing here?"
"We take pressure and we throw away/ Conventionality belongs to yesterday. There is a chance we can make it so far/ We start believing now that we can be who we are."
In London, the FTSE 100 was down 0.69% at 6,634.55, while in Paris, the CAC 40 was down 1.35% at 4,726.16. In Frankfurt, the DAX was down 1.30% at 10,834.93. In Athens, where reality seems to be have been sinking in over the past few days, the market was down 4.02% at 653.51.
Discount retailer Poundland (PDLDY) tumbled 3.9% to 299 pence despite announcing that its total underlying sales broke through the £1 billion ($1.59 billion) barrier for the first time in the year to March. That was an 11.4% increase on last year, but wasn't enough to keep shareholders happy, because sales appear to have been slowing in the most recent quarter and the company warned of what it called headwinds ahead in the rest of the first half. Better times are predicted for the seasonally more important six months from October.
Israeli betting software maker Playtech (PYTCY) announced a £250 million ($398 million) equity raise to pay for its planned £459.6 million ($700.7 million) acquisition of troubled contracts-for-difference broker Plus500, also of Israel. Both companies are listed in London.
Playtech, which recently completed the takeover of online broker TradeFX, said it is also looking at the further acquisition of another, unnamed midsize B2C broker which TradeFX has an option to purchase. And Playtech added that it is in the process of securing debt facilities. Playtech's shares fell 2.54% to 787.5 pence. Plus500 was up 2.47% at 384.5 pence.
In Asia, where there's still worry about the possibility that the Federal Reserve might raise interest rates as early as September, Tokyo's Nikkei 225 was down 1.13% at 19,990.82, while in Hong Kong, the Hang Seng finished the day down 0.22% at 26,694.66. In China, the Shanghai Composite index closed down 3.67% at 4,785.35.