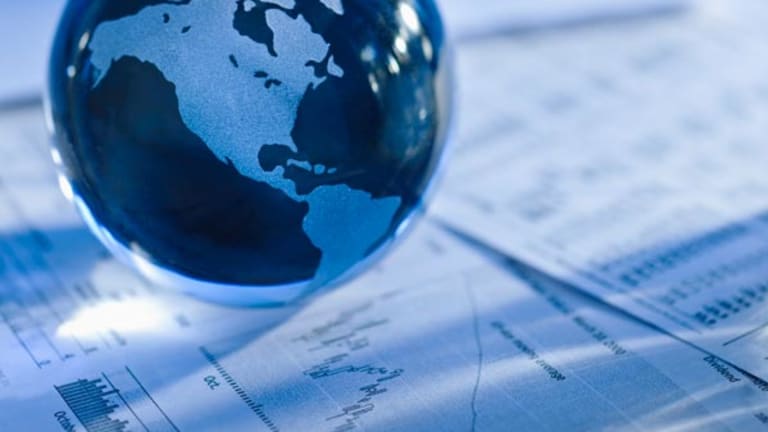 European Stocks Decline Amid Gloomy Eurozone Inflation Figures
European stocks turn negative following the publication of more gloomy inflation figures from the eurozone.
LONDON ( The Deal) -- European markets rose cautiously at first on Friday, following Wall Street's positive close. But by mid-morning the main indices were back in negative territory, following the publication of more gloomy inflation figures from the eurozone, with prices falling 0.6% across the region.
There were very mixed messages from the German economy, Europe's biggest. On the one hand, German consumers unexpectedly splashed their euros over the Christmas season; on the other hand, inflation was negative in January. The picture was similarly mixed elsewhere, with the unemployment rate falling across the zone -- including in Italy, which is still in recession.
In the U.K., which is outside the euro area, consumer borrowing unexpectedly fell to 578 million pounds ($871 million) in the Christmas shopping month of December, half the total of the month before.
London's FTSE 100 was down 0.51% at 6,776, while in Paris, the CAC40 was 0.36% lower at 4,615. Frankfurt's DAX was 0.42% down, at 10,692.
Moscow's MICEX composite was up 0.31% at 1,633, following the Russian central bank's unexpected 2% cut in its benchmark interest rate to 15% and a subsequent crash in the value of the ruble.
In London, International Consolidated Airlines Group (ICAGY) , which owns British Airways and Spain's Iberia, surged on the open on the news that its long-time commercial ally Qatar Airways has bought a 9.99% stake in the company. But the share soon slumped from a peak of 590 pence and, by mid-morning was trading at 565 pence, just 0.27% above Thursday's closing price, as analysts questioned why the Gulf state airline had moved just now.
British telecoms company BT Group (BT)  fell 2.24% to 419.5 pence after revealing an agreement to pump 1.5 billion pounds into its 47 billion pounds pension scheme by April, to help close a 7 billion pounds funding gap. 
In Japan, the Nikkei 225 closed down 0.36% at 6,786.12, while in Hong Kong, the Hang Seng ended the day down 0.36% at 24,507.05. The Shanghai Composite slipped 1.59% 3,210.36.