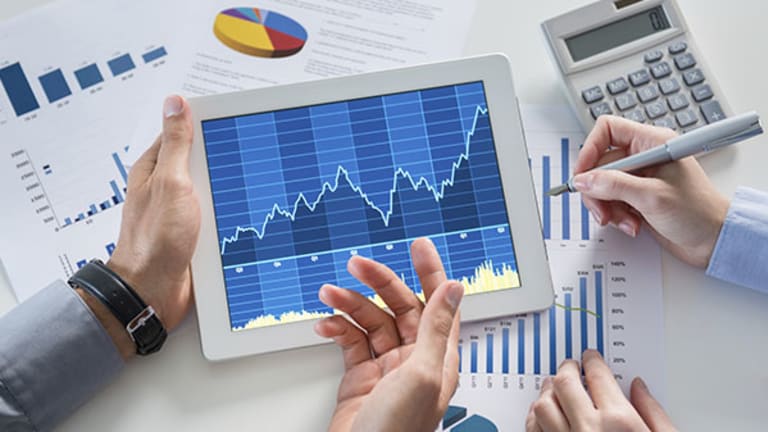 European Stocks Continue Rebound; U.K. Banks Shrug off Moody's Downgrade
Hopes of central bank intervention spur indices in Europe and Asia.
Hopes of central bank intervention spur indices in Europe and Asia.
European stock markets rose sharply for a second day on Wednesday, buoyed by suggestions that global policy makers will dig deep to ensure the U.K.'s Brexit doesn't trigger an economic downturn.
Fueling speculation the Fed might look to cut rather than raise rates, Fed Governor Jerome Powell said on Tuesday that global risks had shifted even further to the downside.
Meanwhile in Japan Prime Minister Shinzo Abe urged the Bank of Japan to ensure market liquidity as he pledged to use all available policy tools to spur the Japanese economy after Britain's Brexit vote.
Meanwhile, in the unfolding Brexit drama, German Chancellor Angela Merkel late yesterday told outgoing Prime Minister David Cameron that the U.K. can't pick and choose the terms of its future relationship with the EU, rejecting calls for access to the single market without EU membership. Merkel said after Cameron's final EU summit she sees "no way back" from last week's referendum vote to leave the EU.
In early trading the FTSE 100 was up 1.69% at 6,244.38, after gaining 2.64% on Tuesday. In Frankfurt the Dax rose 1.21% to 9,564.21 and in Paris the Cac 40 rose 1.19% to 4,139.38.
S&P 500 mini futures were recently up 0.18%.
Brent crude was recently up 1.09% at $49.11 a barrel.
Later today the first national June inflation figures will come in from German government statisticians. Analysts are looking for a small uptick in Germany's 0.1% May inflation rate.
U.K. banks shrugged off a Moody's report on the sector, in which it lowered its outlook to negative from stable.
Barclays (BCS) - Get Report , HSBC (HSBC) - Get Report and Lloyds (LYG) - Get Report were among banks for which Moody's cut the outlook, with the first two moving to negative from stable and Lloyds moving to stable from positive. 
It maintained the outlook for Royal Bank of Scotland (RBS) - Get Report , which rose 3%.
Barclays was recently up 3.5%, HSBC was up 1.8% and Lloyds was up 2.6%.
In a separate note, analysts at Bernstein on Wednesday said Barclays and RBS "look uninvestable" as they tipped Lloyds as their preferred U.K.  banking stock.
In Tokyo the Nikkei 225 closed up 1.59% at 15,566.83, while the Topix gained 1.88% to 1,247.69
Toyota Motor (TM) - Get Report closed up 2.9% despite announcing a 1.4 million-car recall. Rival Volkswagen's (VLKAY) $15 billion settlement in the U.S. of legal action about emissions-test rigging includes support for clean technology made by the Japanese car maker and others.
In Hong Kong the Hang Seng rose 1.20% to 20,415.48 and on mainland China the CSI 300 composite rose 0.48% to 3,151.39.
Despite the gains in equities, bond yields continued to hover near record lows, with two and five-year Japanese government bond yields falling further into negative territory.
The pound resumed its recovery against the dollar and was recently up 0.31% at $1.3385. It began rising for the first time since before the Brexit vote on Tuesday but had traded lower in Asia earlier on Wednesday.
Spot gold was up 0.73% at $1,321.37 an ounce.