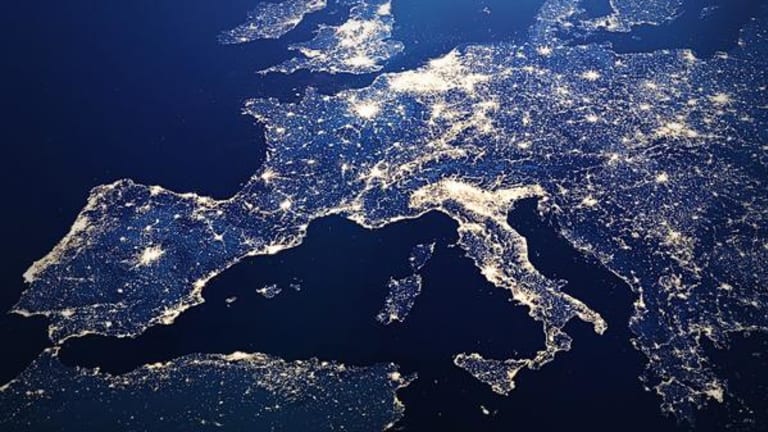 European Stocks Close Lower as Corporate Earnings Weigh and Trump Trade Fizzles
A series of profit warnings and a frustration over slow progress at the White House pushed stocks lower
A series of profit warnings and a frustration over slow progress at the White House pushed stocks lower
European benchmarks were lower on Wednesday after a series of profit warnings conspired with frustration over slow progress on reforms coming from the White House to dent confidence in the so-called Trump trade.
Surprisingly, a late-afternoon terrorist attack outside of Britain's parliament building did little to change the dynamic across markets, as stocks continued to pare some the day's losses as news of the incident rolled in.
The FTSE 100 dropped 0.73% to close at 7,324 in London. The DAX was 0.48% lower at 11,904 by the close while the CAC 40 was 0.20% lower at 4,994. Souring sentiment toward the year ahead was the one common theme on Wednesday.
In individual stocks London's home improvement and DIY retailer, Kingfisher (KGFHY) , was the biggest weight around the ankles of the FTSE 100. It delivered solid 2016 results but warned investors of likely difficulties during the year ahead, mostly due to the geopolitical backdrop in Europe.
In continental Europe, the tea leaves around Gemalto (GTOMY) were shaken up on Wednesday after a surprise profit warning drove a sharp rout in its share price. The cybersecurity firm shocked the market when it butchered its own guidance for 2017 sales, just three weeks after it gave out the forecasts while reporting full-year results. The stock was down more than 15% by the close. 
The banking sector was a weak link across the board as, with the air seeping out of the tyres of the Trump Trade, interest rate and inflation expectations have taken a knock.
In Paris, Societe Generale (SCGLY) was among the top fallers, along with insurance firm AXA (AXAHY) , both of which had performed strongly on the back of building expectations for an increase in interest rates.
In Frankfurt, Deutsche Bank (DB) - Get Report was the top faller, down nearly 2%, after extending losses sustained earlier in the week when it raised $8.5 billion at a 35% discount to its pre-capital raise price. The stock is down nearly 25% since Deutsche announced earlier in the month that it would raise capital.
Action Alerts PLUS, which Cramer manages as a charitable trust, has no positions in the stocks mentioned.