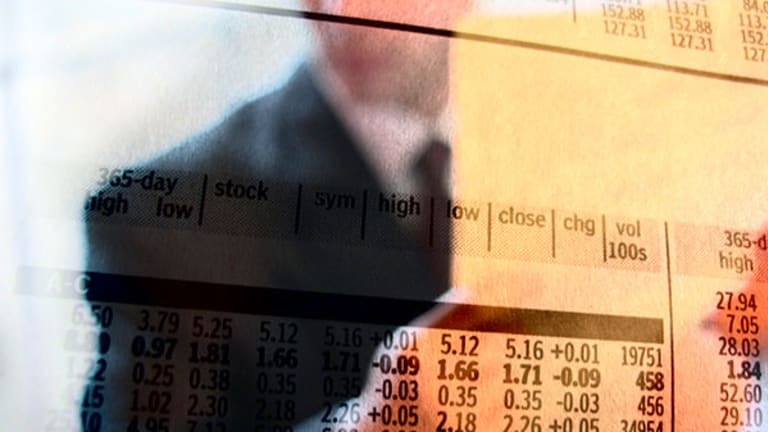 European Stocks Close In the Red Amid Broad-Based Weakness
Markets fell on Wednesday with no clear winner emerging from the tussle between higher-risk and defensive stocks.
European stock markets closed modestly in the red on Wednesday following a flat trading session that gave no clear lead to either higher-risk or defensive stocks.
The headline event for all investors was a mounting expectation that the private-sector rescue of Italian lender Monte dei Paschi (BMDPY) will fail -- leading to a state bailout and a subsequent haircut for many bondholders.
This prompted the Italian parliament to vote through a €20 billion ($21 billion) emergency fund that will be used to prop up the nation's banking system.
In London, the FTSE 100 fell by just less than 0.1% to be quoted at 7,041 shortly before the market closed.
In France, the CAC 40 slid to a 0.3% loss, closing around 4,833, while the German DAX closed broadly flat at 11,468. The Stoxx Europe 600 index was 0.2% lower by the close, at 360.6.
European currencies were modestly higher against the greenback, stemming earlier losses, with the pound sterling up by 20 points at 1.2347 and the euro gaining 30 points to 1.0434.
Bond markets were mixed on Wednesday, with the German 10-year yield rising, while French and U.K. yields dropped. German bonds were offering 0.24%, up 1 basis point, while U.K. yields were down by around the same amount to 1.24%. French 10-year yields were also down 1 basis point to 0.72%.
In individual stocks, the most notable mover was Monte dei Paschi, whose shares fell by 12% for the session on fears over whether it will last the week.
In other news, RBS (RBS) - Get Royal Bank of Scotland Group plc Sponsored ADR Report , Barclays (BCS) - Get Barclays PLC Sponsored ADR Report and Societe Generale (SCGLY) were fined by the Swiss regulator over the manipulation of interest rate benchmarks.
Perversely, RBS and Barclays saw their shares rise during the session, given the small nature of the fines, while SocGen slipped by a fraction. Lloyds (LYG) - Get Lloyds Banking Group plc Sponsored ADR Report , ICAP (IAPLY) , Tullett Prebon (TULLF) and others still remain under investigation.
In Germany, Volkswagen (VLKAY) stock rose nearly 2% after news broke suggesting it has reached a settlement with authorities in the US over emissions rigging software in cars with diesel engines.
The new settlement is for little more than $1 billion, far lower than the nearly $15 billion deal it agreed to earlier in the year.