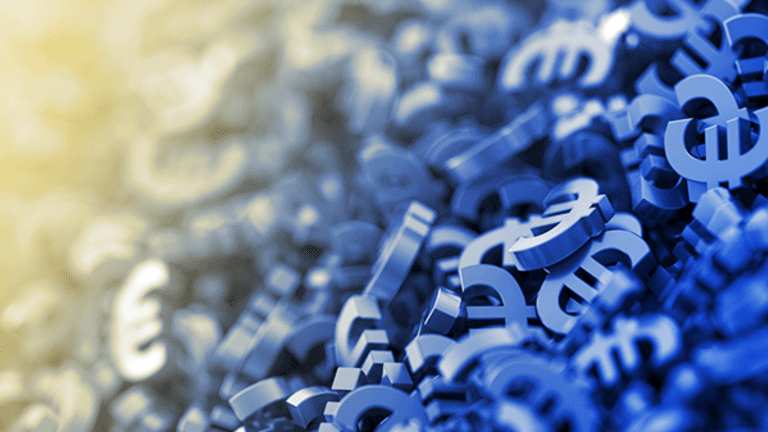 European Stocks Called Lower; Single Currency Softens After Dovish Draghi Comments
European stocks are expected to drift lower Tuesday as investors rekindle political concerns in the region and focus on currency markets ahead of German and U.S. inflation data.
European stocks are expected to drift lower Tuesday as investors rekindle political concerns in the region and focus on currency markets ahead of German and U.S. inflation data later in the session.
Britain's FTSE 100 will open for the first day of trading since Friday with a modest 16 point pullback, according to financial bookmakers IG, while benchmarks in Germany and France will likely fall by around 0.1% at the opening bell.
Much of the early market focus, however, will remain on currency markets and the euro, which was marked 0.35% lower against the U.S. dollar at 1.1127 overnight following comments from European Central Bank President Mario Draghi which indicated a preference for continuing the "substantial" amount of stimulus currently in place to ensure the region's nascent recovery remains on track.
"Despite a firmer recovery, and looking through the volatile readings in HICP inflation over recent months, underlying inflation pressures have remained subdued," Draghi said. "Domestic cost pressures, notably from wages, are still insufficient to support a durable and self-sustaining convergence of inflation toward our medium-term objective. For domestic price pressures to strengthen, we still need very accommodative financing conditions, which are themselves dependent on a fairly substantial amount of monetary accommodation."
The dovish tone of the comments, made during an appearance before European lawmakers Monday in Brussels, added to the single currency's pressure after reports from the German media suggested Greece could default of on of the upcoming payments linked to its 2015 bailout agreement.
Airline stocks are likely to be active at the open of trading after a weekend of chaos at London's Gatwick and Heathrow airports caused delays and cancellations for thousands of travellers following a global IT failure that could cost British Airways more than £100 million in passenger compensation.
AkzoNobel NV (AKZOY) shares will also likely react to a decision from the Amsterdam Court of Appeal which rejected a move by its suitor, PPG Industries (PPG) , to investigation the board for mis-management in its handling of the proposed $29 billion takeover and order a shareholder meeting to vote on the ouster of Chairman Antony Burgmans.
Overnight in Asia, the region-wide MSCI Asia ex-Japan index fell 0.25% while Japan's Nikkei 225 looked set for a 0.3% decline amid a stronger yen, which held down gains for export-related stocks.
Global oil prices were also under pressure overnight, with WTI futures falling below the $50 per barrel mark as the U.S. summer driving season kicked-off with the weekend's Memorial Day celebrations.
However, while the driving season typically signals a faster drawdown in crude supplies in order to meet gasoline demand, last week's Baker Hughes rig count, which indicated that U.S. production facilities in the Gulf region rose for a record 19th consecutive week, signalled that faster U.S. production rates could easily offset demand.
WTI future for July delivery were marked 0.42% lower from their Monday close at $49.78 per barrel while Brent contracts for the same month, the global benchmark, were seen 0.34% lower at $52.11.
Early indications from U.S. futures prices also point to a modest pullback on Wall Street, with the Dow Jones Industrial Average set for a 1.7 point, or 0.01% decline as investors return from the three-day Memorial Day weekend. Similar percentage declines are also anticipated for the broader S&P 500 and the Nasdaq at the opening bell.