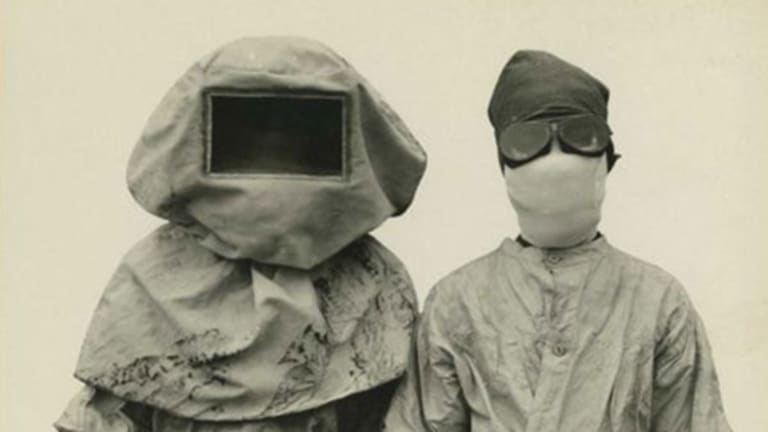 The Tech Fueled Stock Market Selloff Rips Across the Globe
European stocks under pressure.
European stocks are expected to open lower Friday as global investors grapple with a major selloff in the tech sector and what could be a significant recalibration of growth and inflation expectations for the world's biggest economies.
Britain's FTSE 100 is set to decline around 15 points, or 0.2%, at the start of trading in London, according to financial bookmakers IG, with gains limited by a surging pound.
Sterling has gained more than 2.23% against the U.S. dollar this week to 1.3021 following indications from various Bank of England rate setters that they may need to tighten policy in the face of faster inflation. Governor Mark Carney, who appeared to argue against that during the Bank's last rate setting meeting, advocated for rate increases during a speech in Portugal Wednesday.
Bond prices are also under sustained pressure, with benchmark U.S. 10-year yields rising 2 basis points to 2.28% overnight while similarly-date U.K. government bonds, known as Gilts, are trading at a yield of 1.25%, that's a 23 basis point increase from Monday's opening price and the highest since March. Benchmark German bunds were seen opening at around 0.45% in European trading, after starting the week at 0.26%, capping the biggest 5-day move since December 2015.
Early indications from U.S. futures prices suggest a mixed session on Wall Street later this morning, although last night's tech-sector selloff continues to echo in markets around the world after the Nasdaq fell 90 points by the end of the session, wiping out all of the benchmark's monthly gains.
The tech-heavy index is called 17 points, or 0.3%, lower in after-hours trading while the Dow Jones Industrial Average is priced to gain around 0.15% at the opening bell.
Dollar weakness was also a theme that troubled equity investors around the world last night, with an index of the greenback's strength against a basket of currencies extending declines to 95.55, the lowest levels in more than 10 months.
Investors are shunning the dollar in favor of both the pound, the euro and, in Asia, the yen as bets on U.S. rate increases slow and the anticipation of tighter policy from other central banks increases.
The yen's gains overnight pushed the benchmark Nikkei 225 0.92% lower into the close, ending at 20,033.43 points while the region-wide MSCI Asia ex-Japan index was seen 0.7% lower at 06:30 London time after touching a near two year high in Thursday trading.
Global oil prices, however, cointuned to inch higher, adding around 0.7% in overnight trading to extend their weekly gain past 5% -- the best stretch since May -- even as investors lick their wounds from the biggest first half decline for crude in at least 20 years.
West Texas Intermediate crude futures for August delivery were marked 29 cents per barrel higher at $45.22 while Brent contracts for the same month, the global benchmark, were seen 28 cents higher at $47.70.
Visit here for the latest business headlines.