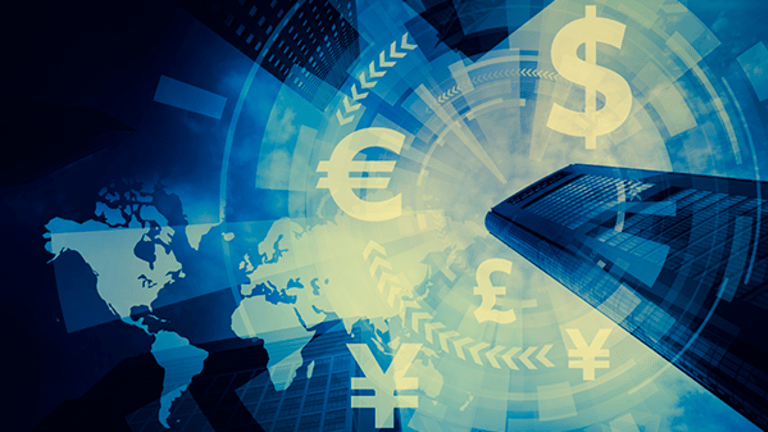 European Stocks Called Lower as Slumping Crude Prompts Global Asset Price Re-Set
European stocks are set to open lower Wednesday as investors re-price financial assets around the world amid a bear market in crude oil.
European stocks are set to open lower Wednesday as investors re-price financial assets around the world amid a bear market in crude oil and questions over the pace of growth in the world's biggest economy.
Oil prices have struggled to escape from 8-month lows over the past few sessions, even with data from the American Petroleum Institute showing a bigger-than-expected decline in U.S. crude stocks for the week ending June 16.
The API data, which also showed a build-up in gasoline inventories as Americans head into the peak of the summer driving season, has raised further questions about the resilience of fuel demand and the changing nature of consumer habits in an online world.
West Texas Intermediate crude futures for August delivery, the new benchmark contract, was marked 0.20% lower at $43.42 while Brent contracts for the same month were seen at $45.87, 0.32% down from Tuesday's New York closing price 
Oil majors are likely to struggle in early European trading, and that is expected to hold down gains for the FTSE 100, which is expected to open around 20 points lower by financial bookmakers IG.
Germany's DAX performance index is set to give back around 22 points while the CAC-40 in Paris is expected to open 16 points lower, or 0.31%, at the start of trading Wednesday.
The global oil price slump, which has seen prices fall more than 20% from their Feb. 21 peak of $54.64 - a condition that analysts typically describe as a bear market - has pulled down government bond yields as investors re-set expectations for energy-led inflation.
Benchmark German bunds, a proxy for European borrowing costs, were marked at 0.26% while 10-year U.S. Treasuries were changing hands at 2.16% as the European session kicked-off.
The dollar index, a measure of the greenback's strength against a basket of six global currencies, slipped 0.05% in overnight trading in Asia but remains within touching distance of a one-month high.
The pound, however, failed to take advantage of the dollar's pullback and is trading at an April low of 1.2631 ahead of the Queen's Speech in Parliament today that will set out the government's agenda for the next two years - despite Prime Minister Theresa May having failed to reach an agreement with lawmakers in Northern Ireland to form a coalition and many analysts are forecasting a second general election sometime in the autumn.
Early indications from U.S. futures prices suggest little-change at the start of trading on Wall Street for each of the three benchmarks, however, the direction of oil prices through the European session will likely have a heavy influence on sentiment as we approach the opening bell.