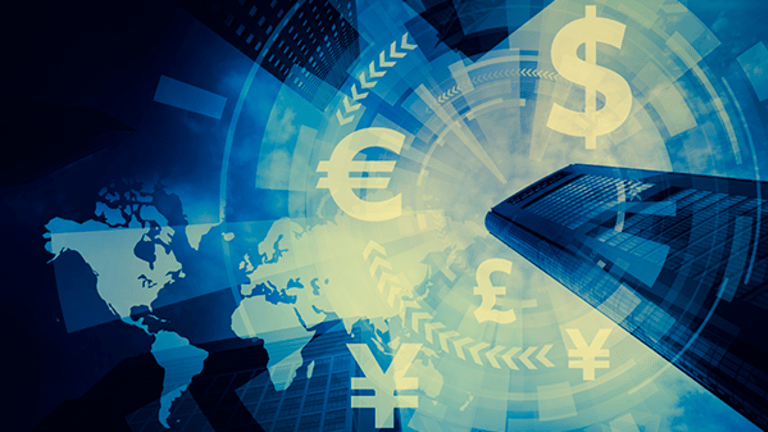 European Stocks Called Lower as North Korea Tensions Keep Markets On Edge
North Korea's "declaration of war" kept Asia markets muted Tuesday as investors take a cautious stance into European trading.
European stocks are set to open weaker Tuesday as global investors pull cash from equity markets around the world amid rising political and military tensions between the U.S. and North Korea and renewed electoral uncertainty on the Continent.
Currency moves are likely to drive two key markets in the region as investors opt for safe-haven assets following North Korea's assertion late Monday that it considered President Donald Trump's rhetoric a "declaration of war" and threatened to shoot down any U.S. warplanes near its airspace.
"The whole world should clearly remember it was the U.S. who first declared war on our country," North Korea Foreign Minister Ri Yong Ho told reporters in New York. "The question of 'who won't be around much longer?' will be answered then."
With the Swiss franc rising against the U.S. dollar, the benchmark SMI is priced to fall around 0.4% at the opening bell, according to financial bookmakers IG, while a stronger euro, which is trading at 1.1853 against the greenback, is likely to keep the DAX performance index in Germany and the CAC-40 in Paris in the red.
Germany's electoral deadlock is also expected to weigh on sentiment as Chancellor Angela Merkel begins what could be a months-long process to build a stable coalition government that will likely involve the economically conservative Free Democrats and, for the first time, the Green Party.
Britain's FTSE 100 is expected to slip around 0.06% at the start of trading, with investors once again focused on the direction of the pound, which eased to 1.3478 amid questions over the government's ability to follow Prime Minister Theresa May's speech in Florence last week on Britain's Brexit ambitions into concrete proposals that will be accepted by Brussels.
Overnight in Asia, stocks struggled to find momentum throughout the session after Monday's tech-led losses on Wall Street, with the MSCI Asia ex-Japan index falling 0.08% into the start of the European session and the Nikkei 225 slumping 0.33% into the close of trading as regional investors piled into the yen, putting the benchmark at 20,330.19 points by the end of the session.
Gold prices held firmly past the $1,300 mark amid the safe-haven drive, as well, taking the price of the bullion to $1,311 even as the dollar index, which measures the greenback's strength against a basket of six global currencies, was little-changed at 92.65.
Global oil markets were active again in Asia trading, taking Brent crude past a two-year high, after Turkey threatened to cut off supply lines from the northern Iraqi region of Kurdistan amid a growing international controversy over its plans for a referendum on independence.
Brent futures contracts for November delivery were marked just a few cents lower from their Monday close at $58.96 in early European trading while West Texas Intermediate contracts were seen 0.3% lower at $52.07. 
Early indications from U.S. equity futures suggest another day in the red for the Dow Jones Industrial Average, which is priced to fall around 20 points, or 0.21%, at the opening bell while the broader S&P 500 is currently priced for a 0.09% decline as of 06:15 London time.
More of What's Trending on TheStreet: