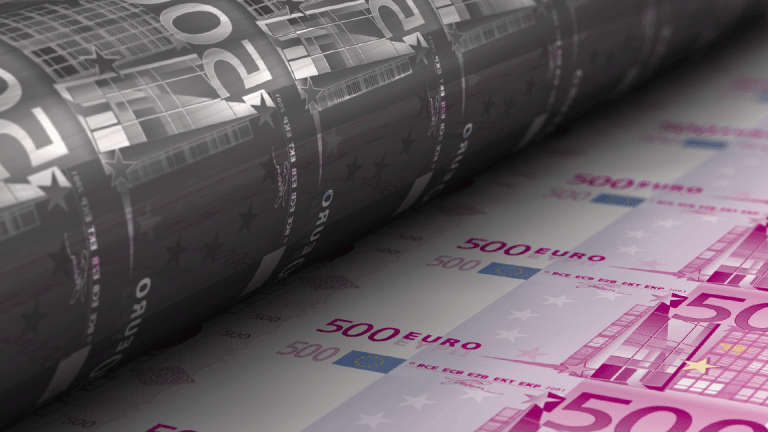 European Stocks Called Higher; Dollar In Focus After Senate Budget Deal
European stocks look set for solid gains in the wake of a stronger U.S. dollar.
European stocks are expected to open firmly higher Friday as gains for the U.S. dollar, supported by Senate passage of a budget blueprint that could lead to $1.5 trillion in tax cuts, hold down regional currencies and support equity benchmarks.
Britain's FTSE 100 is expected to add around 30 points, or 0.36%, at the opening bell, according to financial bookmakers IG, with Germany's DAX performance index rising nearly 0.5% at the start of trading in Frankfurt.
Senate lawmakers voted largely on party lines last night to approve a 2018 budget blueprint that not only paves the way for tax cuts, but also potentially allows for tax legislation to be passed by a simple Senate majority, giving Republican lawmakers a better chance to enact change without the help of their Democratic rivals.
Overnight in Asia, stocks rounded out a solid week with a bit of profit-taking, owing in part to the stronger dollar, which rose 0.27% on an index basis to 93.52.
The MSCI Asia ex-Japan index, the broadest measure of regional share prices, was marked 0.15% lower into the start of the European trading session while the Nikkei 225 in Tokyo scraped 9.12 points, or 0.04% higher to close at 21,457.64 points, extending the benchmark's win steak to 14 consecutive sessions, the longest since 1961.
U.S. equity futures are bullish, with the Dow Jones Industrial Average priced to rise 78 points, or 0.34%, at the opening bell while the S&P 500 gains around 0.24%, pushing the benchmark into record territory once again after a torrid week for global equities. 
Dow components General Electric Co. (GE) - Get Report and Proctor & Gamble (PG) - Get Report will report third quarter earnings today and we'll also get updates from Honeywell (HON) - Get Report , Schlumberger (SLB) - Get Report and Baker Hughes.  (BHI)
More of What's Trending on TheStreet: