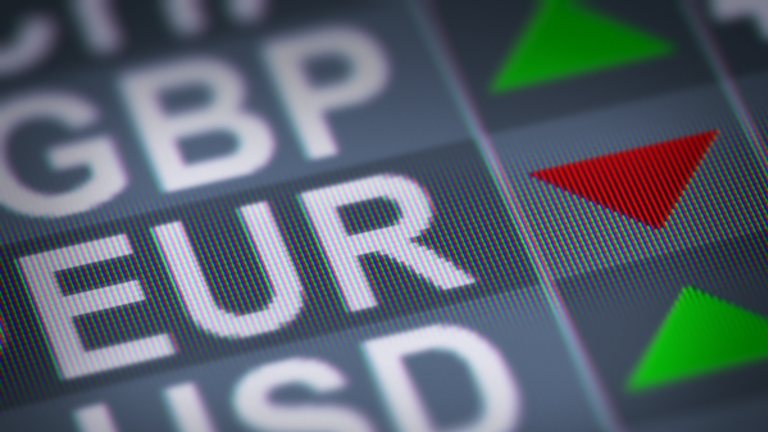 European Stocks Called Higher; Currency Markets, U.S. Earnings in Focus
Euro surges to near two-year high against the dollar.
European stocks are set to end the week with modest gains as investors continue to take their cues from improving corporate earnings and active currency markets.
Britain's FTSE 100 is set to open modestly higher at the opening bell, according to financial bookmakers IG, although a weakening pound, which slipped to 1.2967 in overnight trading, could support gains.
Eurozone stocks, however, could be held back by a stronger single currency, which surged to a near-two year high yesterday after a slump in the dollar and a suggestion from European Central Bank President Mario Draghi that the Bank isn't minded to slow its gains in foreign exchange markets.
The dollar index, a measure of the greenback's strength against a basket of six global currencies, fell to the 94.26, the lowest level in nearly a year in overnight trading, extending losses from Thursday's session that were sparked by news that special counsel Robert Mueller would expand his probe into Russian meddling in the 2016 election to include certain business transactions linked to businesses tied to President Donald Trump.
The dollar weakness lifted the yen in overnight Asia trading to around 111.50, which held back gains for the Nikkei 225, allowing the benchmark to drift 0.3% into the close of trading.
The wide measure of regional shares, the MSCI Asia ex-Japan index, gave back around 0.06% of its solid weekly gains by 06:30 London time.
Early indications from U.S. futures prices suggest a flat open on Wall Street later today, although earnings from General Electric, Colgate-Palmolive and Honeywell could alter the direction of trading in the early session.