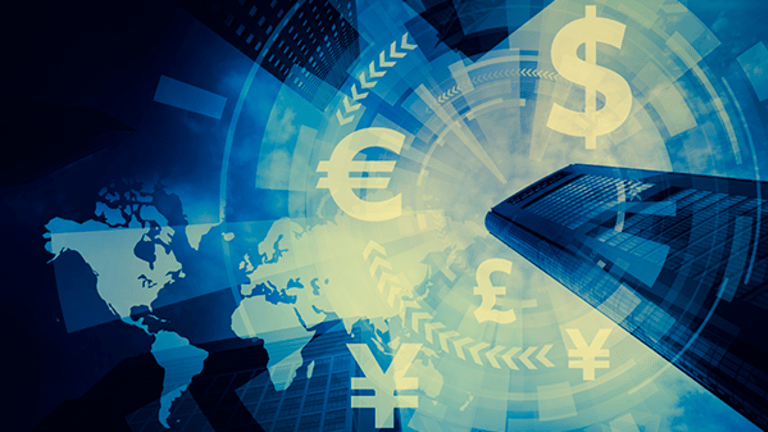 European Stocks Called Higher as Global Markets Rebound From North Korea Concern
European markets set for solid gains
European markets set for solid gains
European stocks are set to rebound from some of their steepest losses of the year Wednesday as investors return to global equity markets following the easing of military tensions around North Korea and the broader Asia region.
Britain's FTSE 100 is expected to open around 32 points, or 0.44% higher at the opening bell, according to financial bookmakers IG, with slightly stronger gains anticipated for markets around the Eurozone. Stocks will likely get an early boost from a pullback in the single currency, which traded at a 2.5 year high of 1.2057 yesterday but has since pared gains to around 1.1970 in early European dealing.
Stocks overnight in Asia booked solid gains after a gradual rally on Wall Street lifted U.S. benchmarks into positive territory by the end of the session as optimism returned after an  uncharacteristically disciplined response to North Korea's provocative missile test by President Donald Trump.
The MSCI Asia ex-Japan index, the broadest measure of regional share prices, was marked 0.6% higher by 06:45 London time while modestly softer yen helped the Nikkei 225 benchmark 0.55% higher into the close of trading in Tokyo.
Global oil prices, however, continued to drift lower after touching a 5-week low in Tuesday's trading session, although U.S. gasoline prices have gained more than 10% over the past two days owing to the shutdown of around 20% of the Gulf region's refining capacity in the wake of Tropical Storm Harvey.
West Texas Intermediate crude futures for October delivery were marked 0.33% lower at $46.29 each while Brent contracts for the same month, the global benchmark for pricing, were seen 0.44% lower at $51.77.
Wall Street looks set to build on yesterday's gains at the opening bell, according to early futures prices, with the Dow Jones Industrial Average likely to add around 25 points at the start of trading and the broader S&P 500 called 3.3 points, or 0.14% higher, to kick off the Tuesday session.
More of What's Trending on TheStreet: