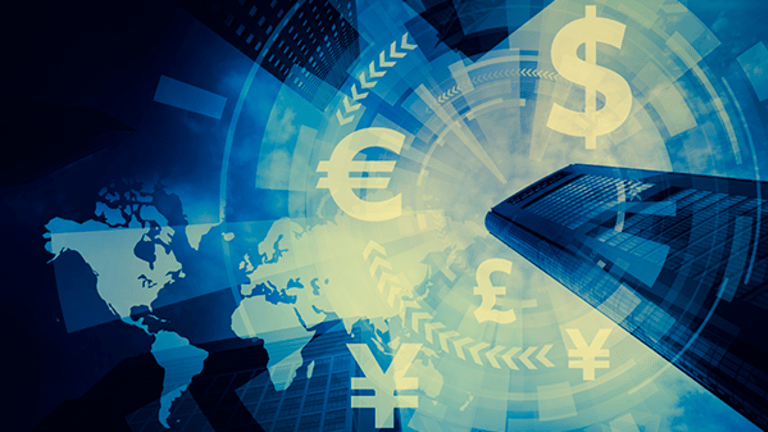 European Stocks Called Higher as Global Markets Reach New Heights
European stocks set to extend global gains
European stocks are set to open higher again Thursday as forecast-beating corporate earnings continue to power global equity markets ahead of what could be a game-changing meeting from the European Central Bank.
Britain's FTSE 100 is expected to add 0.3% at the opening bell, according to financial bookmakers IG, taking the benchmark into its third gain of the past four sessions. Similar percentage gains are also anticipated for markets in Europe as investors prep for ECB President Mario Draghi's press conference at 13:30 London time.
Markets are likely to take their cues from last night's record-setting session on Wall Street, where the S&P 500 and the Nasdaq hit another set of all-time highs and the value of global stocks hit the highest level on record following solid gains in Asia.
A modestly weaker yen helped Japan's Nikkei 225 rise 0.4% into the close of trading while the region's broadest measure of share prices, the MSCI Asia ex-Japan index, was marked 0.15% higher at 06:30 London time.
The European single currency slipped modestly overnight and was quoted at 115.10 in early London dealing amid speculation that Draghi may take this final opportunity of the summer to signal the start a gradual withdraw from the Bank's quantitative easing program later this year.
However, given the changing nature of policy expectations from the U.S. Federal Reserve and the fact that Eurozone inflation data is likely to remain well below the ECB's 'just below 2%' for most of this year, others have bet that Draghi may prefer to wait until the autumn before guiding markets to a change in strategy.
The pound was also holding onto gains against the U.S. dollar in early trading at 1.3021 ahead of June retail sales data from the Office for National Statistics. Earlier this week, the ONS said inflation slowed for the first time in nine months in June, a revelation that confounded analysts and clipped the pound's recent advance.
Retail sales remain a key driver of Britain's economic growth and sentiment, and a stronger-than-expected reading, alongside stabilizing inflation, could suggest a steadying of the country's prospects as it begins its second round of exit negotiations with the European Union.