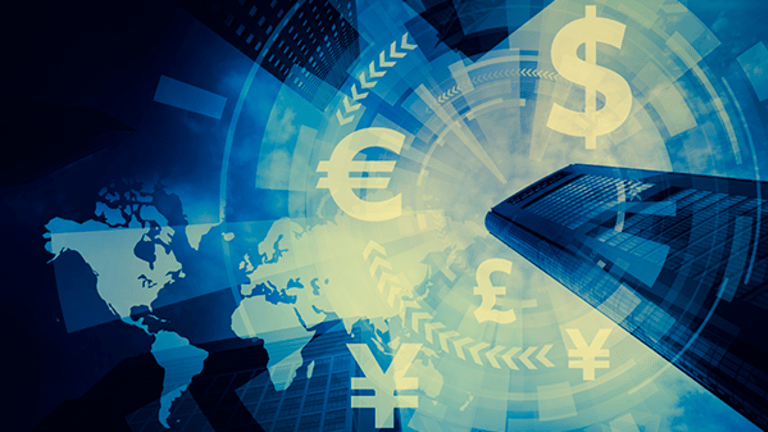 European Stocks Book Early Gains as U.S. Dollar Strengthens Ahead of Fed Meeting
A stronger U.S. dollar boosted Asia stocks overnight and helped European markets book solid early gains.
European stocks notched solid early gains in London and Frankfurt Monday fuelled by a quiet weekend of geopolitical risks and a stronger U.S. dollar.
Britain's FTSE 100 added around 0.4% in the opening hour of trading as defence stocks jumped higher following Qatar agreed to buy 24 Typhoon fighter jets from aerospace group BAE Systems Inc. (BAESY) , whose shares gained 2.6%. Stocks were also boosted by a modest pullback in the pound, which fell around 0.25% against the greenback to 1.3556 despite ongoing speculation of an imminent rate hike from the Bank of England.
"Until recently, I thought the appropriate response of monetary policy was to be patient, given modest growth and subdued underlying inflationary pressure," said BoE board member Gertjan Vlieghe Friday. "But the evolution of the data is increasingly suggesting that we are approaching the moment when Bank Rate may need to rise."
The pound had its biggest rally since 2016 last week amid separate warnings from the BoE that business and investors are too complacent about low interest rates, which currently sit at 0.25%, the lowest in the Bank's near 300-year history, given the rapid increase in U.K. inflation.
In Europe, the broadest measure of regional shares, the Stoxx Europe 600 Index, was marked a healthy 0.5% higher in the opening hour, while Germany's DAX performance index gained 0.6% thanks in part to a solid 1.6% rise for Volkswagen AG (VLKAY) and the country's two biggest utilities: RWE AG  (RWEOY) and E.ON AG (EONGY) . 
The dollar itself was marked around 0.2% higher against a basket of six global currencies at 92.04 in European trading ahead of this week's two-day rate setting meeting of the Federal Reserve, where Chair Janet Yellen is expected to offer further details of the central bank's plans to unwind its $4.2 trillion balance sheet.
Watch Five Before the Bell replay:
The dollar's gains once again supported regional stocks, with the MSCI Asia ex-Japan benchmark rising 0.17% by 09:00 London time and the yen softening to 1.1115 in Tokyo as equity markets were closed for the Autumnal Equinox Day holiday.
U.S. oil prices traded past $50 a barrel to a near three-month high, with West Texas Intermediate crude futures for October delivery marked at $50.23 per barrel while Brent contracts for November were seen 3 cents higher at $50.65.
Last week, Houston-based energy services firm Baker Hughes undefined reported that U.S. oil and gas producers took eight rigs offline during the past week, bringing its total count to 936.
They also indicated that the oil rig count decreased by seven week over week to 749, while the natural gas rig count fell by one to 186 while the U.S. offshore rig count rose marginally from the previous week.
Early indications from U.S. equity futures suggest another solid session on Wall Street, with the Dow Jones Industrial Average poised for a 50 point, or 0.25%, gain at the opening bell and slightly higher percentage advances for the S&P 500 and the Nasdaq.