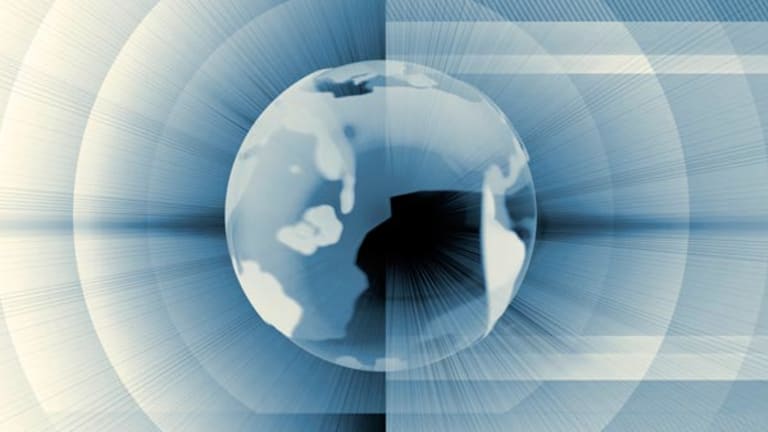 European Stocks, Asian Shares Fall on Iraq Fears
European and Asian stocks decline, as rising tensions in the Middle East as well as Ukraine rattle investors and global indices.
LONDON (The Deal) -- European and Asian stocks declined, as rising tensions in the Middle East as well as Ukraine rattled investors and global indices.
In London, the FTSE 100 was down 0.64% at 6,743.83, while in Frankfurt the DAX was 0.43% lower at 9,895.45. In Paris, the CAC 40 shed 0.70% to 4,486.48.
Escalating violence in Iraq -- where insurgents are reportedly tightening their grip in northern and western regions -- weighed on energy-related stocks in London.
London stocks were led lower by Petrofac, a provider of oilfield services to the oil and gas industry, which fell 2.45% to 1,193 pence. Scottish engineering company Weir Group, which makes equipment for the oil and gas industries, fell 1.03% to 2.592 pence.
In Paris, GDF Suez fell 2.4% to 20.31 euros. The government said it sold a 3.1% stake, reducing its holding to 33.6%. According to Bloomberg News, shares were priced at 20.18 euros, the lower end of an indicative range, to raise about 1.5 billion euros.
The proceeds will be used for the government's purchase of a 20% stake in Alstom from Bouygues, clearing the way for General Electric's (GE) - Get General Electric Company Report 11.4 billion euros ($15.5 billion) purchase of Alstom's energy assets. The French government secured control of the 20% stake over the weekend, but plans to pay for it over the next 20 months at market prices.
Bouygues shares fell 0.97% to 31.09 euros, while Alstom gained 1.25% to 27.12 euros.
In Madrid, shares in Spain's biggest construction company, Actividades de Construccion, fell 2.19% to 33.42 euros, as its holding company, Corporacion Financiera Alba, further whittled down its stake.
On Tuesday, Alba said it had sold a 3.7% stake in ACS for 397.7 million euros, yielding an estimated 191 million euros in gross capital gains. The sale reduces Alba's stake to 11.3%, making it the second largest shareholder after ACS Chairman Florentino Perez Rodriguez, who holds 12.52%.
In a research note Wednesday, analyst Rafael Fernandez de Heredi of BEKA Finance in Madrid said that Alba took advantage of ACS' good performance to obtain cash. He said that it could further reduce its stake, but that the risk to the stake will likely be mitigated with good news related to operating and financial restructuring. He reiterated his 'buy' recommendation on ACS, with a price target of 39.49 euros.
In Tokyo, the Nikkei fell 0.71% to 15,267, while in Hong Kong the Hang Seng fell 0.06% to 22,866.70.
On Tuesday, Japanese Prime Minister Shinzo Abe's cabinet endorsed a package of economic reforms including corporate-tax cuts and deregulation in the agricultural and medical sectors -- the so-called third arrow of Abe's growth strategy. The government is also reportedly planning to legalize casinos in Japan as part of a plan to boost tourism ahead of the 2020 Summer Olympics in Tokyo.
Later Wednesday, investors will be watching for any comments on the Middle East and Ukraine from EU foreign ministers meeting in Brussels, as well as fresh economic indicators from the U.S., namely a revised estimate of gross domestic product in the first quarter as well as May durable goods orders.
Economists surveyed by Bloomberg News are expecting a contraction in U.S. GDP of 1.8% in the first quarter, more than the 1% decrease in last month's reading.