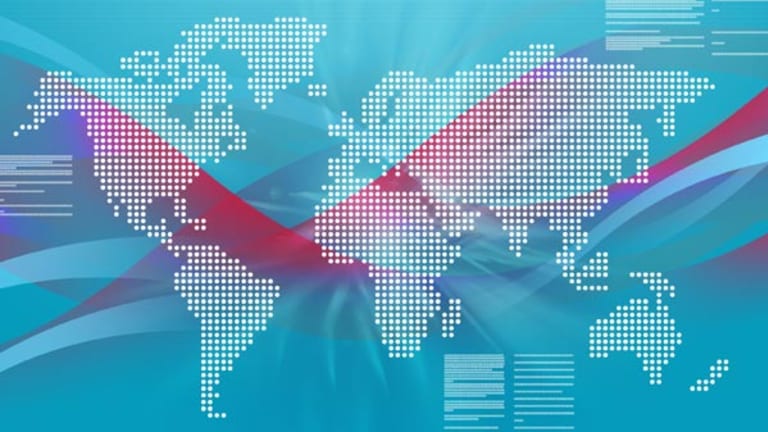 European Stocks Are Rebounding as Energy Stocks Post Gains
European stocks rebound on Monday with a recovery of shares in energy companies.
LONDON ( The Deal) -- European stocks rebounded on Monday with a recovery of shares in energy companies after a shaky start to the week in most of Asia, where Japanese Prime Minister Shinzo Abe won an electoral mandate on low voter turnout to continue an economic reform program dubbed Abenomics.
In London, the FTSE 100 rose 0.85% to 6,354.49. In Frankfurt, the DAX gained 0.71% to 9,662.84. The CAC 40 in Paris rose 0.70% to 4,137.54.
In Paris, shares in oil field surveyor CGG (CGG) plunged as much as 40% and were recently down more than 30% after French energy-sector services company Technip (TKPPY) abandoned a takeover plan after fruitless discussions about a series of variations to a 1.46 billion euros ($1.8 billion) offer that Technip pitched in November. Shares in Technip were up almost 6% while in Milan peer Saipem was a beneficiary of the failure of the French companies' merger discussions, rising close to 5%.
In London, Tullow Oil (TUWOY) , Petrofac (POFCY) and Royal Dutch Shell (RDS.A) were among energy stocks to post gains, as did Weir Group (WEIGY) , which supplies equipment to oil producers.
Also in London, Infinis Energy (INFSY) was down more than 4% on news that Terra Firma Capital Partners Ltd. plans to sell its entire 69%. The buyout firm is considering various options including market selldowns and a sale to a single buyer.
Leading U.K. grocer Tesco (TSCDY)  gained over 1% on more speculation about disposals to shore up its balance sheet. The Telegraph said CEO Dave Lewis is considering holding an IPO for the Tesco business in Asia, selling a stake in Tesco Bank, and selling off property and land. It will update investors on Jan. 8.
In Sydney, where a man with a gun on Monday was holding staff and customers hostage in a downtown café, the S&P/ASX200 closed down 0.64% at 5,186.08.
In Japan and much of Asia, stock indices followed Wall Street lower despite Prime Minister Abe's election victory. Abe's Liberal Democratic Party and its junior coalition partner Komeito retained a two-thirds majority out of the 475 seats in the House of Representatives after Abe called elections after the Japanese economy tumbled into recession.
The Nikkei 225 closed down 1.57% at 17,099.49 as the yen rose. The Tankan index measuring the economic outlook of large manufacturers unexpectedly slipped in the fourth quarter to 9 from a reading of 13.
In Hong, Kong the Hang Seng closed down 0.95% at 23,027.85.