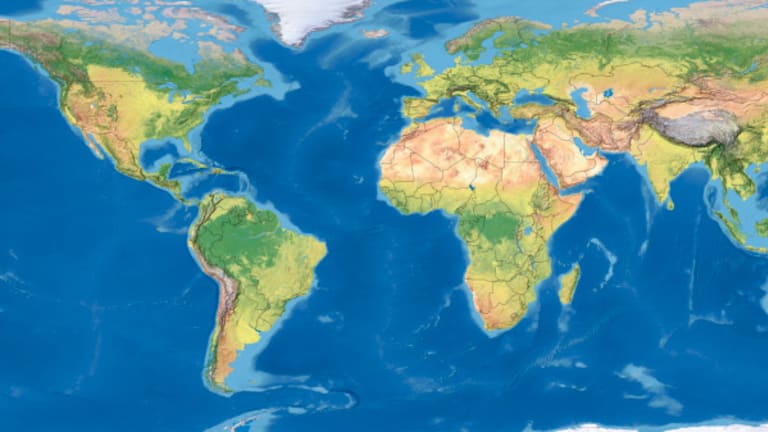 European Stocks Are Mixed Following a Rise in German Business Confidence
European markets are mixed, despite a brief rally following a better-than-expected November business confidence report from Germany's respected IFO institute.
LONDON ( The Deal) -- European markets were mixed Monday, despite a brief rally following a better-than-expected November business confidence report from Germany's respected IFO institute.
The index, based on a survey of 7,000 companies, rose for the first time in seven months, reaching 104.7 points, up from 103.2 in October. Analysts said Germany's confidence wobble may have stabilized for now.
In London, the FTSE 100 was hovering around the level of Friday's close at 6,750, while in Paris the CAC 40 was up 1.06% at 4,393. Germany's DAX index was up 0.74% at 9,804.
The rally followed further gains in Asia, after Friday's move by the Chinese central bank to lower interest rates. Hong Kong closed up 1.95% at 23,893.14 and the Shanghai Composite Index rose 1.89% to close at 2,533.89. The Tokyo Market was closed for a holiday.
In London, the biggest riser was insurer FriendsLife Group, as the market got its first chance to respond to Friday evening's news of a preliminary agreement to be acquired by larger rival Aviva undefined. Friends was up 5.29% to 366.10 pence, while Aviva was down just as sharply, falling 4.55% to 514 pence. Some analysts failed to see any advantage to Aviva from the acquisition.
Meanwhile, Dutch insurer Aegon (AEG) rose 1.46% to €6.24 after announcing the sale of a 35% stake in French joint venture La Mondiale Particpations to its partner, French insurer La Mondiale for 350 million euros ($434 million).
Majority British taxpayer owned Royal Bank of Scotland (RBS) was up 1.38% at 382.9 pence after Carlo Messina, chief executive of Italian bank Intesa Sanpaolo (ISNPY) , told the Financial Times he was interested in buying Coutts, RBS private banking arm. RBS has put Coutts' international unit up for sale, but has said it has no plans to sell the domestic operation, which counts the Queen of England among its prestigious customers. 
In the oil exploration sector, London-listed Ophir Energy (OPHRY) was down 1.18% at 168 pence after rival Salamander Energy (SALDF) agreed to an all-share, 314 million pounds ($492 million) offer, valuing its paper at 115 pence a share, and giving Salamander shareholders a 20.4% stake in the merged company. Salamander was up 1.64% at 92.75 pence. The deal is conditional on Salamander dropping plans to sell joint venture concessions in the Gulf of Thailand.
In telecoms, Britain's BT Group (BT) was up 2.76% at 390.5 pence after confirming exploratory talks with Spanish peer Telefonica (TEF) to buy back the 02 U.K. mobile phone business it demerged and listed on the London Stock Exchange in 2001. Telefonica bought 02 for 17.7 billion pounds ($27.7 billion) in 2005.