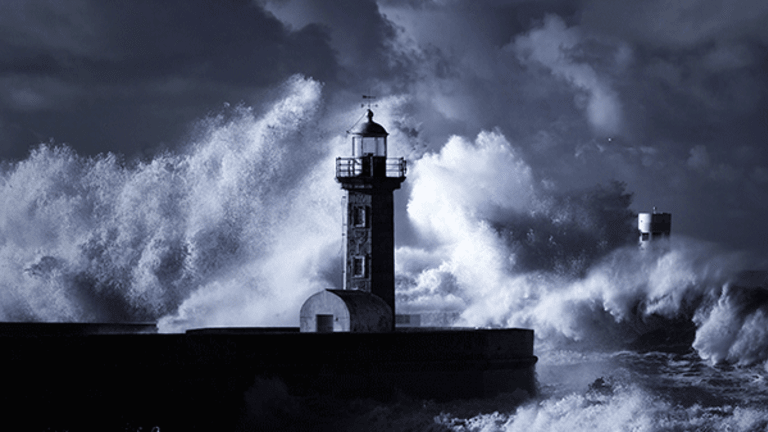 Here's Why There Is a Sea of Red Across Global Stock Markets Tuesday
European stocks fell firmly amid a global equity market pullback.
European stocks fell firmly amid a global equity market pullback.
European stocks fell firmly across the board Tuesday amid a global equity market pullback fulled by a weak U.S. dollar, rising political tensions in the Gulf region and electoral risks in the United Kingdom.
The region-wide Stoxx Europe 600 benchmark, the broadest measure of share prices, was marked 0.27% lower in the opening hour of trading with very few sectors edging into the green. All of the region's major benchmarks were nursing losses, as well, with Britain's FTSE 100 hit by a stronger pound -- which climbed to 1.2930 against a weaker greenback -- and sliding 17 points, or 0.2%. Germany's DAX index was marked 0.3% lower at 12,775 points as investors returned from a long holiday weekend while Switzerland's bluechip SMI benchmark was seen 0.4% lower thanks in part to a sharp 5% fall in Roche AG (RHHBY)
The shares fell the most in more than two years after the bell Tuesday to change hands at Srf251.7 eac following data that indicated a new form of breast cancer treatment by the Swiss drugmaker, which combined and older drug with a recently developed one, had only a limited impact on patients.
The three-year APHINITY trial showed that using two Roche drugs in combination -- Herceptin and Perjeta -- resulted in only marginally better results for women suffering an early form of breast cancer than those treated only with Herceptin and a placebo. The APHINITY data was announced Monday at the American Society of Clinical Oncology (ASCO) annual meeting.
The softer open follows a cautious session in Asia, which saw investors push the dollar back to post November election lows and trim crude prices further as the diplomatic row between Qatar and its Gulf neighbours intensifies.
The region-wide MSCI Asia ex-Japan index was marked 0.2% from its near two-year at 06:30 BST while Japan's Nikkei 225 gave back 1% to close below the 20,000 barrier as the yen firmed against the greenback and held down gains for export stocks.
The U.S. dollar index, a measure of the currency's strength against six of its global peers, was marked 0.2% lower at 96.61 -- the lowest since November 9 -- in early European trading as investors continued to react to softer data from the world's biggest economy and positioned themselves ahead of potential testimony Thursday from former FBI director James Comey.
Politics also played a significant part in the two-day fall witnessed in global crude prices, which extended declines Tuesday amid the ongoing Saudi Arabia-led isolation of Qatar.
West Texas Intermediate crude futures for July delivery were marked 0.6% lower at $47.15 as investors bet that the recent agreement by OPEC producers to extend their output cuts into 2018 could potentially unravel. Brent crude futures for the August, the global benchmark, were seen 0.4% lower at $49.22
U.S. equity futures point to a second day of declines at the open Tuesday, with the Dow Jones Industrial Average priced for a 30 point fall and the broader S&P 500 set to slide around 4 points, or 0.16%, from Monday's 2,436.1 point close.
Click here for the latest business headlines.
Read More Trending Articles: