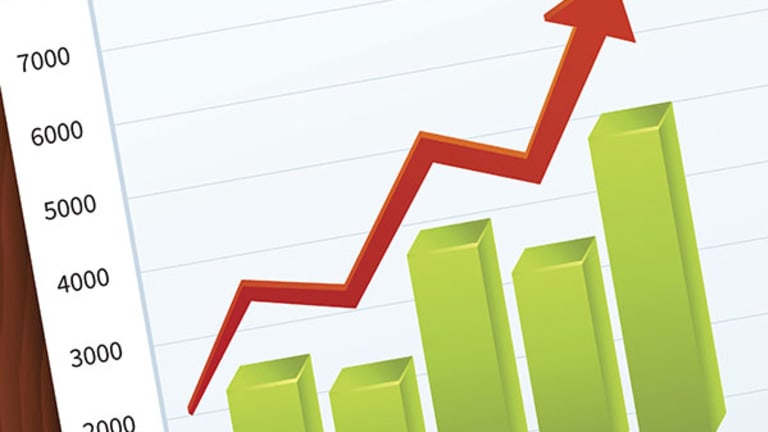 European Stock Markets Fall, Panic Resumes After Osborne Address
EasyJet plunges after a post-Brexit profit warning, while the yield on the 10-year British government bond falls below 1% for the first time.
EasyJet plunges after a post-Brexit profit warning, while the yield on the 10-year British government bond falls below 1% for the first time.
European stock markets resumed their descent on Monday following a brief hiatus after calming words from the U.K. government's finance chief.
The FTSE 100 was recently down 1.36% at 6,055.05 having lost almost 3.2% on Friday in the wake of the "leave" victory in the U.K.'s European Union referendum.
Miner Randgold Resources (GOLD) - Get Report was once again one of the best performing stocks as gold prices rose. Randgold was recently up close to 7%. In Frankfurt the Dax was down 1.44% at  9,419.96 after plunging 6.8% on Friday, and in Paris the Cac 40 was down 1.29% at 4,053.83
Spain's Ibex 35 recently lost early gains to trade down 0.34% at 7,761.10.Prime Minister Mariano Rajoy's center-right People's Party won more seats than expected in weekend elections, though remained short of a majority.
S&P 500 mini futures were recently down 0.31%.
The pound was down 2.57% against the dollar at $1.3328.

German government bond yields were down 6 basis points at minus 0.11% and the yield on the 10-year gilt, or British government bond, was down 12 basis points at 0.96%. The yield fell below the 1% mark for the first time.
In a pre-market address Chancellor of the Exchequer George Osborne insisted the British economy, public finances and financial services institutions were in good shape to weather the Brexit storm. Signalling that he will remain at the helm of the U.K. Treasury after Prime Minister David Cameron goes, he also said he didn't believe the government should push the button on a Brexit until it had a plan in place. He also stressed his pre-vote preparations to limit the fallout from a "leave" vote and said he was in close contact with global central bankers and policy makers.
London-focused residential real estate consultancy Foxtons (FTXGF) was down more than 25% after issuing a profit warning. It cited uncertainty linked to the "leave" victory in Friday's referendum.
Meanwhile discount airline EasyJet (ESYJY) joined International Consolidated Airlines in issuing a post-Brexit vote profit warning. EasyJet was recently down about 16%. International Consolidated, whose profit warning came on Friday, was down 9%.
Banks continued to slide. Barclays (BCS) - Get Report and Royal Bank of Scotland (RBS) - Get Report  both plunged after Jefferies downgraded its forecasts and recommendations for the banks as a result of the Brexit vote. Trading in Barclays was recently suspended.
In Asia trading had resumed following a weekend of political turmoil in the U.K. following the resignation of Cameron on Friday and amid a rebellion by opposition lawmakers against the leadership of Jeremy Corbyn, a far-left politician who was blamed for campaigning only half-heartedly for Britain to remain in the European Union.
The Nikkei 225 closed up 2.39% at 15,309.21. It had slumped 7.92% on Friday to its lowest level in 20 months and had posted the largest decline in more than 16 years. The Topix was up 1.77% at 1,225.76.
Japanese Prime Minister Shinzo Abe said he'd told Finance Minister Taro Aso to watch currency markets "ever more closely" and intervene if necessary.
Banks Mitsubishi UFJ Financial Group closed down 3% and Sumitomo Mitsui Financial lost close to 1.8%. Investment bank Nomura closed down 5.7%.
In Hong Kong the Hang Seng closed up 0.21% at 20,301.72. On mainland China indices rose, with the CSI 300 composite closing up 1.41% at 3,120.54.
Spot gold prices were up 0.80% at $1,326.26 per ounce.
Brent crude was up 0.41% at $48.61.