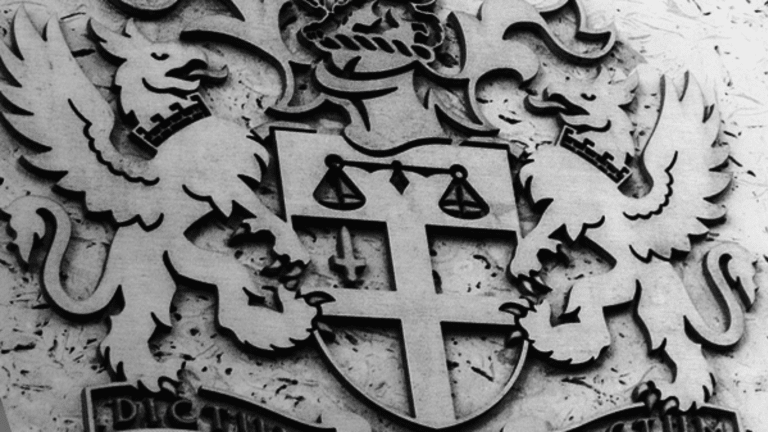 European Stock Markets Rise as Investors Buy Back Risk Assets; London Leads
U.K. stocks are buoyed by retail sales at a 14-year high, prompting a resurgence of consumer and real estate stocks.
European stock markets came back with a bang on Thursday as investors bought back risk assets that were sold off on Wednesday.
London led the way among the region's benchmarks after October data showed retail sales surging to a 14-year high during the recent month, easing concerns over the economy and sending consumer and real estate stocks sharply higher.
The FTSE 100 gained 0.6% to 6,791.8 and the FTSE 250 was up by 0.7% to 17,589.2.
In continental Europe, the German DAX rose by 0.2% to 10,682.5 and the French CAC 40 gained 0.5% to 4,524.4. The Stoxx Europe 600 index, the broadest measure of European stocks, was up 0.7% at 340.7.
The pound also benefited from Thursday's economic data, helping it to hold ground against the dollar during a trading session that saw the euro give way. The pound sterling was broadly flat against the greenback when stock markets closed, changing hands at 1.2440, while the euro was down by 50 points at 1.0653.
Fixed income markets saw German yields down, with French and U.K. yields higher, as investors responded to stronger economic data on one side of the English channel and more talk of election risks in France come 2017.
The details of U.K. data confounded economists and post-referendum pessimists across the nation after retail sales rose by 1.9% on a month-on-month basis and 7.4% when compared with the same period of the previous year -- the strongest pace of growth seen in the U.K. since April 2002. Forecasters had expected month-on-month growth of 0.5% and annual growth of 5.4%.
Commodities were also modestly higher during the European session, with Brent crude up nearly 0.5% at $46.82 per barrel, while both precious and industrial metals also gained.
In individual stocks, homebuilder Barratt Developments (BTDPF) and British Land (BTLCY) , a REIT with considerable exposure to retail and office commercial property, both gained more than 3% each in response to the morning's economic data.
Real estate investor Daejan Holdings and digital realtor Rightmove (RTMVF) both featured in the top three risers on the mid-cap FTSE 250 after gaining close to 4% during the session. Retailers Debenhams (DBHSY) and Next were both also notable gainers.
In Germany, Bayer (BAYRY) - Get Report stock was one of the top gainers on the DAX after the shares began to recover from recent capital-raising activity designed to fund its takeover of Monsanto (MON) .
Daimler (DDAIF) was also a big riser for the session after car registration data for October showed it becoming one the few European auto firms to grow deliveries during the month. The stock was up nearly 2%.
In France, LVMH (LVMUY) topped the CAC 40, rising by nearly 2%, after it announced that it will carry out a €300 million share buyback.