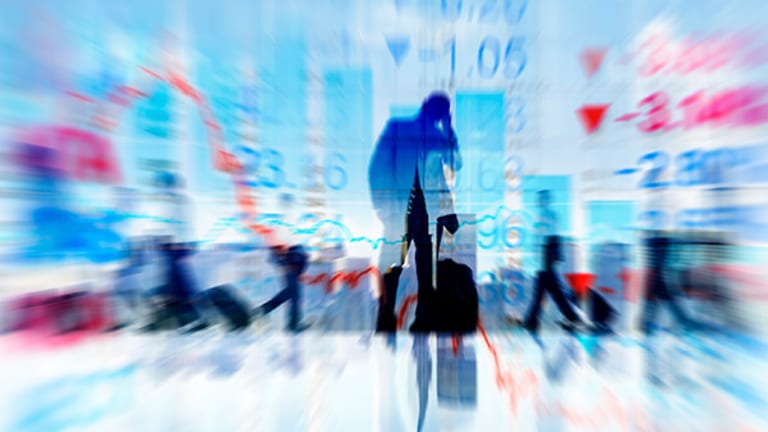 European Stock Markets Mixed on Thursday as London and Paris Slump
Markets in London and Paris were lower on Thursday, while German stocks bucked the trend as investors responded to corporate earnings and political news.
European stock markets were mixed on Thursday as investors responded to a raft of corporate earnings announcements and more news from the U.S. White House.
The FTSE 100 fell in London to close 0.04% lower at 7,161, while the CAC 40 in Paris slumped by 0.21% to close at 4,867. Spanish and Italian stocks were also lower, while Germany's DAX index bucked the trend among continental benchmarks when it posted a 0.36% gain to close at 11,848.
At the macro level, a U.S. executive order authorizing a significant boost in resources for immigration authorities and official planning for a wall along the border with Mexico left investors contemplating America's likely future relationship with its southern neighbor.
Added to this was a degree of unease over the future stance of the administration toward the rest of the world, after Thursday's executive actions made it apparent that Donald Trump intends to deliver on his campaign pledges. Past criticism of the European Union and of a number of individual nations on the continent make this particularly pertinent point for investors in Europe.
Also on Thursday, China's National Bureau of Statistics said annual growth of industrial profits rose at the fastest pace in three years in 2016, after reported earnings among manufacturers and other industry titans were shown to have picked up by 8.5%.
However, growth slowed sharply in December, while media reports also suggested that the People's Bank of China has recently imposed restrictions on the amount of money that Chinese banks can lend for mortgages, as part of a broader move to curb credit growth in the economy.
In individual stocks, Ashtead (ASHTF)   was the top riser on the FTSE 100 after gaining 3.9%. The construction equipment firm, with a significant portion of its operations in America, is seen as a key beneficiary of Donald Trump's executive order to begin planning the construction of a wall along the Mexico border.
The PBOC action pushed the mining sector, much of which is listed in London, into the red on Thursday with Glencore (GLCNF) , Antofagasta (ANFGY) and Rio Tinto (RIO) - Get Free Report all dropping between 1% and 2%.
In Germany, top risers included Merck (MKGAY) , Deutsche Bank (DB) - Get Free Report and Commerzbank (CRZBY) . Merck was up by around 1.5% after it said clinical trials have shown encouraging results for a psoriasis treatment that it has in the pipeline.
Commerzbank and Deutsche Bank continued their nascent rebound, extending a recovery from last year's losses, as the German banking sector also bucked what was a downward trend elsewhere across the continent.
In France, Renault (RNSDF) and Peugeot (PEUGF) were among the big fallers, as were automakers in Germany, as investors responded to President Trump's move to tighten border controls and his suggestion that the Mexican president should consider cancelling their planned meeting next week due to a dispute over who should pay for the border wall.
European automakers have invested heavily in Mexico production facilities in recent years in order to serve the U.S. market. These investments now face an uncertain future under the Trump administration.