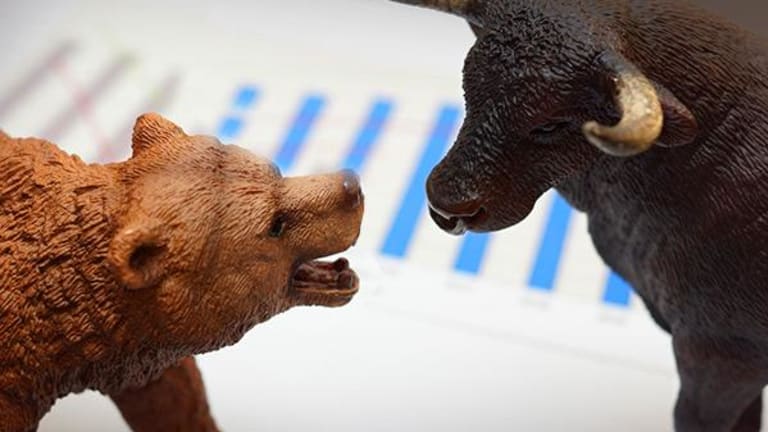 European Stock Markets Mixed on Inauguration Day
U.K. stocks fell, weighed down by retailers, while continental stocks rose.
European stock markets were mixed on Friday as benchmarks fell in London but rose on the continent, as U.S. Inauguration Day got underway.
London stocks were weighed down by retailers and other consumer-facing stocks after retail sales were shown to have faltered during the December month. Benchmarks on the continent, however, were buoyant, as risk stocks rose throughout the session.
The FTSE 100 dropped 0.14% to 7,198 in London. Germany's DAX index gained 0.29% to 11,630. France's CAC 40 added 0.20% to close at 4,850.
European currencies were marginally weaker during the session as the dollar advanced ahead of Donald Trump's swearing in. The pound sterling was quoted at 1.2328 against the greenback and the euro was changing hands at 1.0682.
In individual stocks of Primark owner Associated British Foods (ASBFY) , Tesco (TSCDY) and Sainsbury (JSAIY) were all among the top fallers in London, after British retail sales were revealed to have fallen by 1.9% in December.
In France, Carrefour (CRRFY) and Saint Gobain (CODYY) were the top risers. Carrefour was boosted by reports that it could be on the verge of hiring a new CEO to take over from incumbent Georges Plassat in 2018 -- reportedly Hubert Joly of Best Buy (BBY) - Get Free Report . Construction and real estate outfit Saint Gobain rose despite further weakness in real estate in Europe.
Banks were the biggest risers in Germany, with Deutsche Bank (DB) - Get Free Report and Commerzbank (CRZBY) , up 2% and 2.7% respectively. All European banks, barring Natixis (NTXFF) , UBS (OUBSF) and some of those in the U.K., were up on for the session.