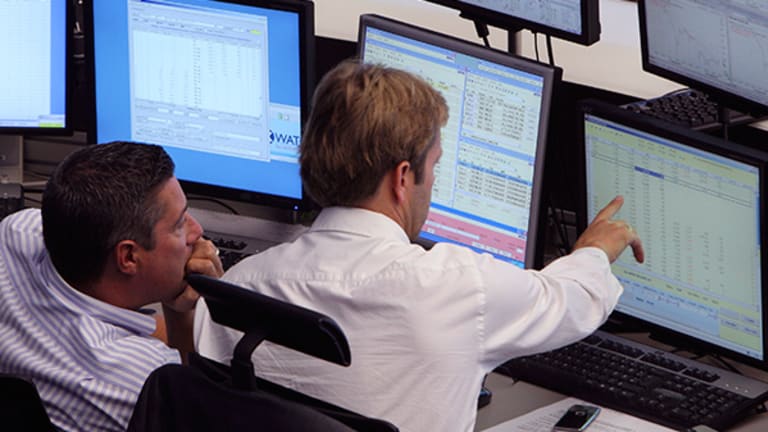 European Stock Markets Bounce Back From Trump Inaugural Lull
European stock markets saw a broad rebound from their earlier lull on Tuesday, although London fell on steep losses for BT and a stronger currency
European stock markets were broadly higher on Tuesday as financial and industrial stocks rebounded from their pullback from the first days of the Trump administration in the U.S.
The FTSE 100 in London was the only major benchmark to post a decline when it fell by -0.01% to 7,150. The DAX in Germany gained 0.43% to close at 11,594 and the CAC in France rose 0.18% to settle at 4,830. The FTSE MIB in Italy closed at 9,387, up by 0.89% for the session.
European currencies were higher against the greenback after the U.K.'s Supreme Court ruled that the government needs to secure a parliamentary vote in order to commence the formal process of exiting the EU, while continental purchasing managers data showed both French and German industry in good health during January.
Sterling was up around 50 points against the dollar, to 1.2518 at the stock market close, while the euro was trading around 20 points higher at 1.0751.
In London's stock market, gains in the mining sector proved insufficient to offset losses from BT Group (BT) , which increased its estimate of the likely cost of accounting irregularities in its Italian division and issued a profit warning.
The stock fell by more than 20%, its largest ever fall, with trading volumes in the shares also reaching a record level.
easyJet (EJTTF) was also a big decliner, down 9%, after it warned the current weakness of the pound is expected to hit profit before tax for the full year.
Deutsche Boerse (DBOEY) and Deutsche Bank (DB) - Get Free Report were both big risers in Frankfurt after a broad rebound in financial stocks, which had fallen on Monday as the first trading day with president Donald Trump filling the Oval Office got underway.
Daimler (DDAIF) and BMW (BMWYY) were buoyant throughout the session and undeterred by statements coming from a meeting between President Donald Trump and auto industry executives.
The president told members of the press at the beginning of the meeting that his administration is looking to see manufacturing plants and long-term jobs brought back to America, but did not mention his border tax plan.
In France, Peugeot (PEUGF) was the top gainer, up by 3.8%. In Italy the FTSE MIB was boosted by Generali (ARZGY) and Mediobanca (MDIBF) , which both saw their shares gain close to 10% on continued speculation that Generali is now a target for Intesa Sanpaolo (ISNPY) and Allianz (AZSEY) . Mediobanca is Generali's largest shareholder.