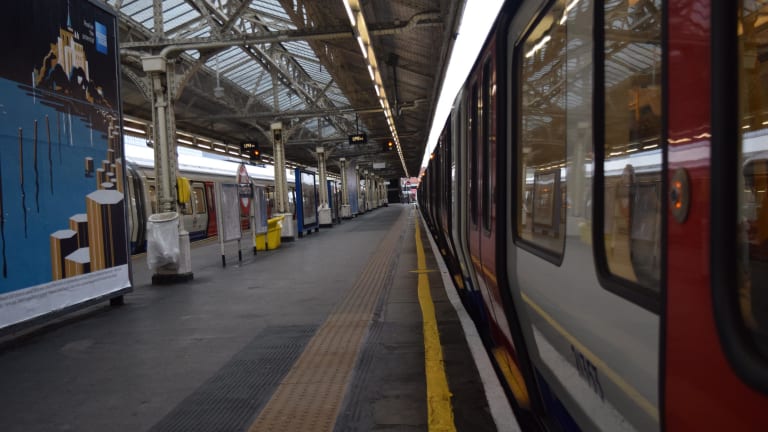 European Stocks Lower After North Korea Launch and London Attack
European stocks drift lower on renewed geopolitical tensions.
European markets were trading lower Friday as investors absorbed the impact of North Korea's latest missile launch and a terrorist attack in London.
Germany's Dax was down 0.16% or 20.21 points to 12,520.24 and France's Cac 40 was down 0.24% or 12.34 points to 5,212.86.
The hardest hit market was London's FTSE 100, which lost 1.10% or 80.20 points to 7,215.19. The city's main listing was being dragged down by the surge in the pound to its highest point since the June 2016 Brexit referendum. The FTSE 100 usually falls when the pound gains, as a strong currency hits the revenues of companies listed on the internationally focused main market.
The pound was marked 1.47% higher against the greenback at 1.35938 by 11:41 London time following comments from Bank of England rate-setter doubled-down on the hawkish message delivered at the Bank's policy meeting on Thursday by saying that "the moment when the Bank rate may need to rise" is approaching.
Police in London were once again responding to a terrorist incident on the city's subway system Friday morning. At least 18 people have been injured when a possible explosion took place on the District Line at the Parsons Green stop in West London.
U.S. futures were down, with Dow Jones mini futures losing 0.03% and S&P 500 futures down 0.13%, on renewed tensions with North Korea.
North Korea launched a missile over Japan just days after the United Nations agreed tougher sanctions on Pyongyang.
The overnight launch flew more than 3,700 kilometres, Japan's Chief Cabinet Secretary Yoshihide Suga said, and landed in the sea around 2,000 kilometres east of the island of Hokaido.
U.S. Secretary of State Rex Tillerson said that "continued provocations only deepen North Korea's diplomatic and economic isolation", and urged tougher sanctions. The U.N. Security Council is slated to meet later today to discuss the issue.
More of What's Trending on TheStreet:
John McAfee and Global Bitcoin Fans Challenge Jamie Dimon's 'Fraud' Comments