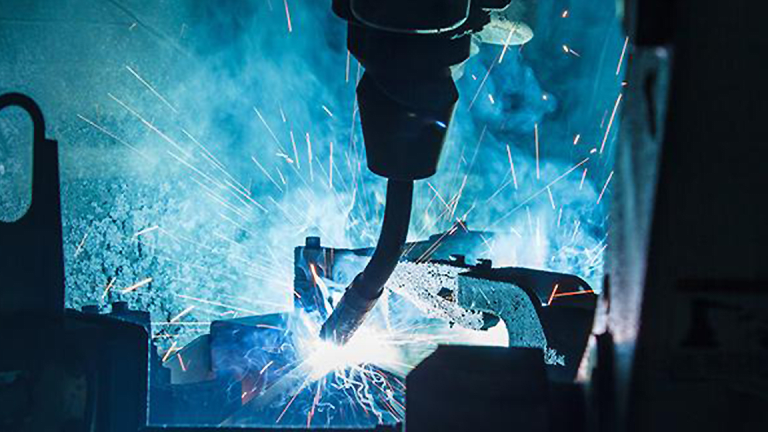 European Officials Lash Out at 'Blatant Protectionism' in Trump Steel Tariffs
European Commission President Jean-Claude Juncker vowed to "firmly and commensurately to defend our interests" in the wake President Donald Trump's plans to impose steel import tariffs.
European officials vowed to challenge U.S. President Donald Trump's plans to impose strict import tariffs on steel and aluminium, calling the move "blatant protectionism", while authorities China warned that tit-for-tat reactions could spark a global trade war.
European Commission President Jean-Claude Juncker stressed that "protectionism cannot be the answer to our common problem in the steel sector" and said Trump's plan to slap a 25% import tariff on steel imports and a 10% levy on non-American aluminium "can only aggravate matters" in the $30 billion market.
"The EU has been a close security ally of the US for decades. We will not sit idly while our industry is hit with unfair measures that put thousands of European jobs at risk," Juncker said in a statement. "The EU will react firmly and commensurately to defend our interests. The Commission will bring forward in the next few days a proposal for WTO-compatible countermeasures against the US to rebalance the situation."
China's Foreign Ministry spokeswoman Hua Chunyin cautioned that global trade would suffer if partners followed the U.S. lead even as Germany's Economy, Minister Brigitte Zypries, said the EU would "respond in kind".
Germany's top engineering trade union, the VDMA, cautioned that while "states must be able to protect their economies from unfair dumping practices", any reactionary measures "must always be in line with WTO rules."
Germany is the world's fifth-largest steel exporter, according the Global Steel Trade Monitor, and shifted more than 19.5 million ton in the nine months ending in September last year. U.S. exports, however, accounted for only 5% of that total and ranks just eighth on the list of top American steel trade partners.
"From one day to the next, EU steel exports to the US - which were at 5 million tonnes in 2017 - will be cut drastically by an estimated 50% or more. The same will happen with all other countries exporting steel to the US," said Axel Eggert, Director General of the European Steel Association. "We expect that the tariff could restrict US imports by up to 20-25 million tonnes overall. This would represent a volume representing more than half the total EU imports of 2017 (40 million tonnes)".
Curiously, the world's biggest steelmaker, ArcelorMittlal SA (MT) - Get Arcelor Mittal NY Registry Shares NEW Report , issued a statement that appeared to support Trump's move, arguing that industry overcapacity and unfair trade practices "legitimises governments worldwide taking a tough approach to addressing unfair trade practices."
"The greater need, however, is to create a truly sustainable global steel industry, and the only way to do this is for steel-producing nations around the world to work together to address global overcapacity," ArcelorMittal said in a statement Friday.