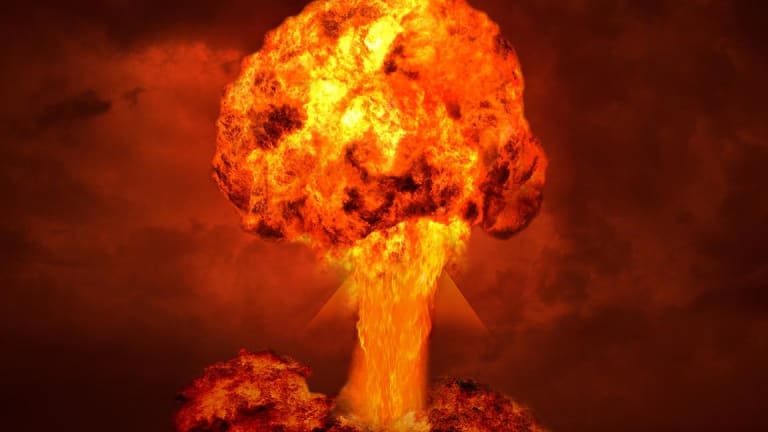 The Deal Market Still Looks Red-Hot
The European Central Bank may have lit a fourth quarter fire under Europe's M&A market.
Deals are still hot. 
European companies were at the heart of an active mergers and acquisition slate Monday, with more than $50 billion in deals announced or anticipated in what could be the first in a flurry of activity between now at the end of the year.
The European Central Bank's decision last week to extend its bond buying program for a further nine months, while pledging to keep interest rates near zero and bank liquidity abundant for at least another two years, will likely support M&A activity in the months ahead. The euro's recent pullback against the U.S. dollar, coupled with attractive equity valuations should also cement the case for Europe's ascendancy as the go-to destination for mergers and takeovers.
"Perceived creditworthiness across companies rated investment grade and sub-investment grade have improved, pushing corporate bond yields lower," analysts at U.K. investment bank Lazard wrote earlier this month. "This-combined with the improving macroeconomic and political sentiment in Europe-has fuelled a rise in merger and acquisition activity in the region year to date, eclipsing that of the United States."
Monday's dealflow was certainly impressive: Swiss drugmaker Novartis (NVS) - Get Reportsnapped up France's Advanced Accelerator Applications for $3.9 billion and Akzo Nobel NV (AKZOY) of the Netherlands, fresh from a bruising encounter with activist investors Elliott Management LLP said it was in merger talks with U.S. rival Axalta Coating Systems Ltd that could create a $30 billion enterprise.
Staying with activists, White Tale Holdings LP moved to secure a say in the future of the Swiss specialist chemicals group Clariant AG (CLZNY) , demanding three seats on its board days after successfully blocking a $20 billion merger with U.S. rival Hunstman Corp. 
So what's driving the recent deal flow? Let's start with stocks, and Germany's DAX performance index, which posted another all-time high Monday as investors reacted to stronger-than-expected annual domestic retail sales data for September and a slower-than-forecast reading for consumer prices in October.
Interestingly, while consumers on the continent are nearly as optimistic as their American cousins, according to European Commission survey data, and German business confidence is at an all-time high, inflation in Europe's largest economy slowed to 1.5% this month, well shy of the ECB's 'just below 2%' target. 
This should give M& borrowers the best of both worlds: a robust economic backdrop that should keep Eurozone GDP ticking along at a 2.5% annual clip, according to recent IHS Markit PMI data, and earnings corporate earnings that should grow by around 3.5% this quarter,  according to Thomson Reuters I/B/E/S figures.
Also, while the ECB will reduce the pace of its monthly bond purchases by 50% starting in January, most of the reduction will target the government debt market. The pace of its corporate bond purchases, while slower, will still gobble up billion each month, reducing overall yields and keeping borrowing costs muted around the entire region.
Benchmark 10-year corporate bond yields have declined from 2.2% in 2014 to around 0.53% today, 
But that's not all: European stocks trade at a healthy 33% discount to their American peers, according to forward P/E data, and the euro has retracted nearly 4% against the U.S. dollar since its recent late September peak, adding to the arithmetic attraction of targets on the Continent. 
Companies are cheap, borrowing costs are cheaper and most of the things people plan to buy are looking increasingly profitable.
That's a pretty compelling story. 
More of What's Trending on TheStreet: