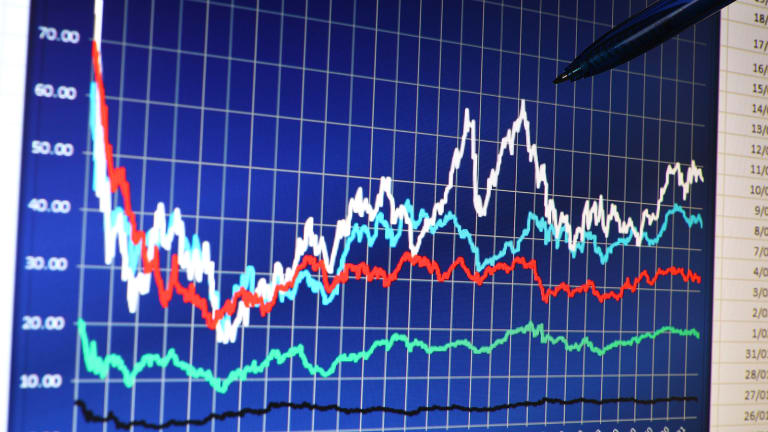 European Markets Up as Oil Price Rises
Oil boosts European benchmarks despite worries about the Chinese economy.
European stocks moved higher on Monday, as oil prices rose, amid relief that Friday's disappointing U.S. employment figures may have further slowed the Federal Reserve's interest-rate rise timetable.
Not even the turmoil on the Chinese markets following data showing falling April imports and exports could sour the mood as oil watchers savored the misfortunes of Canada's fire-ravaged oil producing region. Nor could the replacement of veteran Saudi oil minister Ali al-Naimi with Khalid Al-Falih, despite the new man's plan to stick with the previous policy of defending market share by keeping production high.
Brent Crude was up 0.86% at $45.76, West Texas Intermediate Crude was up 1.34% at $45.26.
In London the FTSE 100 was up 0.3% at 6,144.14, while in Paris the Cac 40 was up 0.5% at 4,322.82. In Germany, the Dax was up 0.81% at 9,949.82 after news that March factory orders rebounded more than expected.
S&P 500 mini futures were recently up 0.21%.
In Paris oil company Total (TOT) - Get Report   was up marginally after announcing a takeover offer for French battery-maker Saft (SGPEF)  . The bid values the target's equity at €950 million ($1.1 billion). The €36.50-per-share offer was at a premium of 38% to its closing price on Friday of €26.40. But the market seemed unimpressed, as  Saft shares were back at €26.40 by mid-morning trading, after an initial rise.
In London, shares in G4S, the world's biggest security company, were up close to 5% as CEO Ashley Almanza announced revenue from continuing businesses was up 4.5% in the first quarter to £1.5 billion ($6.47 billion). However, it booked restructuring charges of £1 billion in the first quarter and a decline in revenue from businesses it is trying to sell.
Also in London, funerals provider Dignity (DGNTY) admitted to a fall in first-quarter revenue from £85.5 million last year to £81.2 million in 2016. Whether the news was good or bad depends on your point of view. Dignity attributed the decline to a fall in the number of deaths this year after the dramatic surge in mortality the previous winter. Dignity's shares were down a dignified 0.5% on the announcement.
In Asia, Tokyo's Nikkei 225 was up 0.68% at 16,216.03, while the Topex was up 0.64% at 1,306.66. Hong Kong's Hang Seng finished the day up 0.23% at 20,156.81 while in China, the combined Shanghai Shenzhen CSI 300 bucked the trend, falling 2.07% to close at 3,065.62.