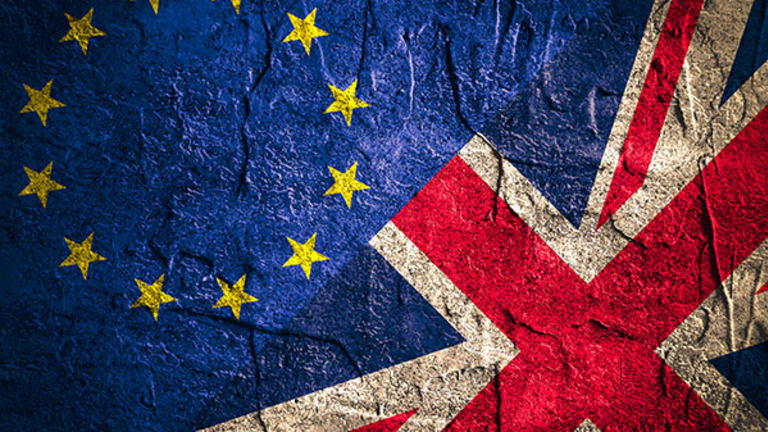 European Markets Mixed as 'Brexit' Polls Deliver Conflicting Signals
After a rally on Monday, stock indices struggle for direction ahead of Thursday's E.U. referendum vote in the U.K.
European stock markets were mixed on Tuesday after a more-than 3% rally on Monday amid conflicting polls about the U.K.'s "Brexit" vote.
While a poll conducted for the Daily Telegraph found 53% of respondents backed a "remain" vote, compared with 46% for "leave," a YouGov poll for London's Times  put "leave" ahead with 44% of the vote, compared with "remain's" 42%. A poll by the National Centre for Social Research gave "remainers"  a six percentage-point lead.
Meanwhile billionaire investor George Soros warned that a "Brexit" would make Britons poorer. Writing in the Guardian, he also said the pound could potentially fall more than 20% in the event of a British vote to leave the European Union.
The pound was recently up 0.42% against the dollar at $1.4759. The yield on the U.K. 10-year government bond was recently up 1 basis point at 1.25%.
The FTSE 100 was recently down 0.31% at 6,184.66. In Frankfurt the Dax was recently down 0.03% at 9,958.43 and in Paris the Cac 40 edged up 0.19% at 4,349.09
June indices of analysts' and investors' German and eurozone economic sentiment -- as measured by Mannheim, Germany-based ZEW institute -- unexpectedly jumped, although the institute's president noted that "Brexit" worries continued to prey on respondents' minds.
Meanwhile, Germany's Federal Constitutional Court threw out a German challenge from opponents of the European Central Bank's bond buying programs, handing sovereignty over eurozone monetary policy to the ECB. From the U.K. government  statisticians revised the April public borrowing figure upwards, while the May figure came in broadly in line with expectations. And a Confederation of British Industry industrial trends survey pointed to a smaller-than-expected, 2% month-on-month decline in orders in June. The survey is based on interviews with 482 manufacturers.
S&P 500 mini futures were up 0.51%.
In London shares in defense company Chemring (CMGMY) were recently down 19% after its first-half loss widened and  it warned that full-year earnings may fall below expectations.
Stock Spirits (SPPGF)  was unmoved by the declaration of a 10% special dividend. The central and eastern European-focused spirits maker recently fought - and arguably largely lost - against an activist campaign by its leading shareholder and major customer.
Coffee bar operator and hotelier Whitbread (WTBCY) was up almost 3% after reporting 1.8% quarterly same-store sales growth.
Rio Tinto (RIO) - Get Rio Tinto plc Sponsored ADR Report was down 1.7% after incoming CEO Jean-Sébastien Jacques, who is to replace Sam Walsh, announced a new company structure.
French insurer Axa lost ground in Paris after incoming CEO Thomas Buberl laid out plans to increase earnings by between 3% and 7%, below a previous growth target to 5% to 10%.
In Tokyo Nikkei 225 was up 1.28% at 16,169.11 and the Topix gained 1.15% to 1,293.90.
In Sydney the S&P ASX 200 closed up 0.33% at 5,274.36.
The Reserve Bank of Australia published minutes of its June 7 policy meeting, at which it left its cash rate unchanged at 1.75% following a cut in May.
"In considering the stance of monetary policy, members noted that, as had been previously expected, Australia's trading partners were likely to grow by a bit less than average in 2016 and 2017," the bank noted.
But it said domestic growth was stronger in the first quarter than the bankers had anticipated in May thanks to low interest rates and a depreciation of the Australian dollar, which has boosted exports.
"Further declines in mining investment had been largely offset by strength in net resource exports. Members noted that an appreciation of the exchange rate could complicate the adjustment of the economy to the lower terms of trade," the bank added.
In Hong Kong the Hang Seng closed up 0.65% at 20,644.20.
On mainland China the CSI 300 composite index closed down 0.20% at 3,106.32.