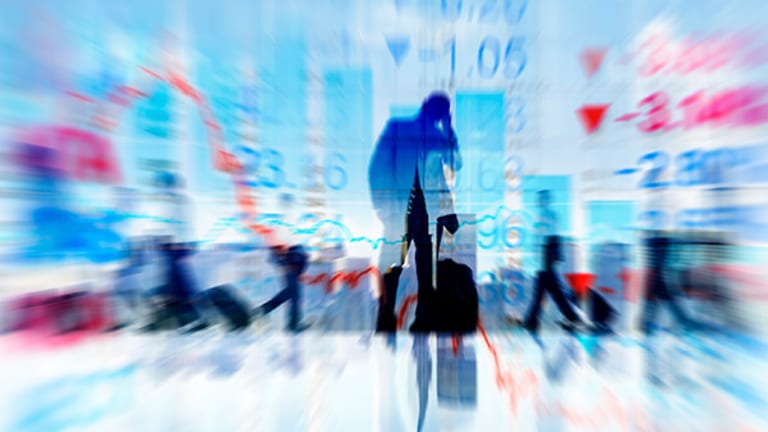 European Markets Slide on Disappointing Corporate Results
Indices end the month on a sour note.
Indices end the month on a sour note.
European markets ended the month on a down note after a week dominated by lackluster central bank decisions. In London, the FTSE 100 was down 1.27%, closing at 6,241.89.
Premier Oil (PMOIY) shares were up 5.3% in London, on welcome news that it had completed its acquisition of E. On's North Sea oil and gas fields for $120 million.
Royal Bank of Scotland (RBS) - Get Report was the biggest loser on the London bourse today, ending the day 4.5% down. The state-owned bank reported a net loss of ¿957 million ($1.4 billion) for the first quarter of the year.
In Frankfurt, 28 out of the 30 companies on the Dax closed down. The market itself was down 2.73% at 10,038.97.
Airline Lufthansa (DLAKY) was the biggest loser on the Dax, closing 5.6% down.
Puma lost almost 4% after saying that sales growth was stunted by currency fluctuations in the first quarter. Operating profit rose 4% in the first quarter  to ¿25.8 million ($29.5 million). This, however, was below analysts' expectations of ¿27 million.
Management said the upcoming Olympic Games and European soccer champions were a chance for Puma to showcase itself.
Kering (PPRUY) , the French luxury conglomerate, is the majority shareholder of Puma.
In Paris, the Cac 40 closed at 4,428.96, almost 3% down.
The drop in markets could be attributed to a mixed bag of economic data released today. Eurozone consumer price figures showed deflation had returned to the region in April, with prices down 0.2% on the year, compared with the 0.1% deflation rate analysts had predicted.
But the European Union's statistics arm's first take on GDP figures for the first quarter put growth at 0.6%, above the 0.4% predicted.