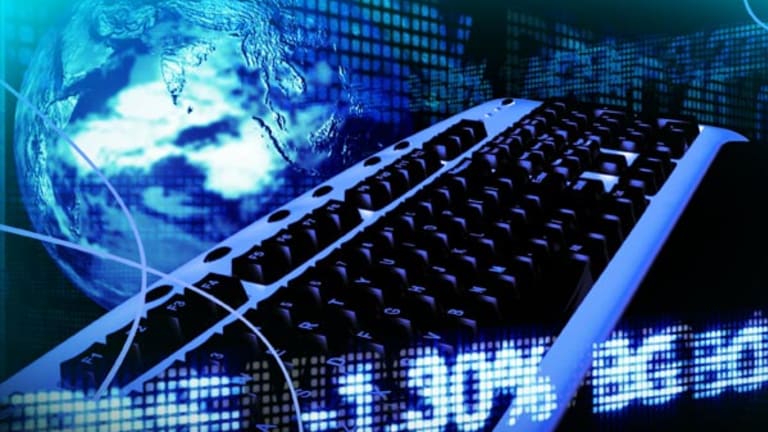 European Markets Mixed on Pharma Spinoff, Babywear Merger Collapse
Markets were mixed in Europe on a mixed bag of results this morning and with little by way of direction from economic data.
LONDON (The Deal) -- Markets were mixed in Europe on a mixed bag of results this morning and with little by way of direction from economic data. Germany's market -- still more sensitive to events in Ukraine than elsewhere in Europe -- was down, while London and Paris were in positive territory.
Spain was down, despite news that one of its more problematic lenders, Bankia, had a better-than-expected first half. The bank is cleaning up its balance sheet faster than predicted and its January to June net profit rose by 48% to €431million ($579 million). Bankia shares were up 1.38% in late-morning European trading at €1.47.
German cash-dispenser and check-out systems maker Wincor-Nixdorf slipped 9% to €36.30 after it revised forecast revenues downwards, citing unfavorable developments in key emerging markets. Revenues are now set to be the same as last year instead of rising 4% as previously predicted. However, operating profits are still expected to rise 17% to €155 million following the sale of plant in Singapore.
Meanwhile in London, household, health and personal care company Reckitt Benckiser (RBGLY) was on a high after announcing plans to spin off and separately list its heroin-substitute maker RB Pharmaceuticals, based in Richmond, Va. The unit's sales are in decline, after its main drug Suboxone lost patent rights in 2009 and now competes with generics. Excluding the pharma business, Reckitt Benckiser registered first-half sales growth of 4% to £4.3 billion ($7.3 billion).
Budget airline Ryanair Holdings (RYAAY) - Get Ryanair Holdings Plc Report was up 4.3% at €7.13, after raising full-year profit guidance to a maximum of €650 million from a previous upper-end of €620 million. It said it is expanding its routes, while grabbing market share and airport slots from legacy and regional airlines which are cutting costs and traffic.
Meanwhile baby- and maternity-wear chain Mothercare plunged nearly 7% to 241 pence as the market had its first real chance to react to Friday's announcement by U.S. rival Destination Maternity (DEST) - Get Destination Maternity Corporation Report that it was pulling a £266 million ($456.4 million) merger offer. Meanwhile Mothercare's CFO Matt Smith has announced he's leaving to go to another troubled retailer, the department store chain Debenhams (DBHSY) . But he's got a 12-month notice period to serve, so the transfer may take some time. Still, Debenhams benefited from the news, moving up 4.13% 66.75 pence.
In Asia, the Shanghai Composite rose 2.41% to 2,177.95, after official data showed industrial profits in China rose 17.9% in the year to June. In Hong Kong the Hang Seng closed up 0.88% at 24,428.63 and in Tokyo, the Nikkei 225 was up 0.46% at 15,529.4. Elsewhere, markets are waiting for economic news later in the week, in particular U.S. GDP and payroll figures and the Federal Reserve's monetary policy committee meeting.
In London, the FTSE 100 was up 0.18% at 6,803.18, while in Paris, the CAC 40 was up 0.33% at 4,345. In Frankfurt, the DAX fell 0.04% to 9,639.71, while in Moscow, the MICEX slipped another 1.41% to 1,368.81.