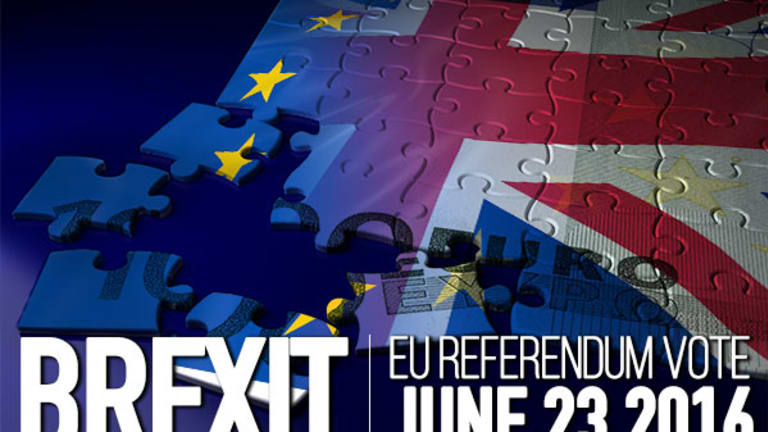 European Markets Close Up as Yellen Testifies
The Fed boss reiterates a warning that 'Brexit' would hurt the U.S. economy and global financial market stability.
European benchmark indices closed the day up as head of the Federal Reserve Janet Yellen testified before Congress.
In London, the FTSE 100 closed up 0.36% at 6,2226.55. The index had a rollercoaster day after a barrage of "Brexit" warnings and polls.
The most recent came from Yellen. "A U.K. vote to exit the European Union could have significant economic repercussions," she said during her testimony.
She added that a "Brexit" vote would be a risk to the U.S. economy and global financial market stability.
U.K. Prime Minister David Cameron earlier warned voters that a vote to leave the European Union on Thursday would be "irreversible."
Standing outside 10 Downing Street - the Prime Minister's official residence - Cameron said that the referendum was about the economy and pleaded with older voters to vote to remain in the EU. Older voters are generally considered core "leave" supporters.
He said staying in the EU was "about our economic security" and as prime minister for the past six years he has "focused on getting the economy right."
"[The economy] will be stronger if we stay; it will be weaker if we leave, and that is a huge risk to Britain, to British families, to British jobs and it is irreversible. There is no going back," Cameron said.
He added, "Our economic security is paramount - it is stronger if we stay, if we leave we put it at risk," he said.
Another poll released today, and if you are counting that brings Tuesday's tally to four, gave "remain" a one percentage point lead. The poll by Survation and trading platform IG puts "remain" at 45% and "leave" at 44%.
In an article for the Financial Times, Larry Summers, former U.S. treasury secretary, said, "'Brexit' could well be the worst self-inflicted policy wound by a G7 country since the formation of the G7 40 years ago. It is a risk no prudent policymaker would take. And the risk is not confined to the U.K.. In the current context, 'Brexit' would unsettle the global economy and possibly tip it into recession."
Financial service companies were some of the biggest risers on the FTSE 100. Standard Life was up 2.6% and Old Mutual gained 2.2%.
Barclays (BCS) - Get Barclays PLC Sponsored ADR Report ended the day almost 2% up and Royal Bank of Scotland (RBS) - Get Royal Bank of Scotland Group plc Sponsored ADR Report was up 1.7%.
In Frankfurt, the Dax was up 0.54%, closing at 10,015.54 and the Cac 40 closed at 4,367.24, up 0.61%.
Deutsche Bank (DB) - Get Deutsche Bank AG Report was the biggest riser on the Dax, closing up 2.2% and Commerzbank was up 1.3%.
French insurer Axa closed up 1.3% in Paris after losing ground this morning after incoming CEO Thomas Buberl laid out plans to increase earnings by between 3% and 7%, below a previous growth target to 5% to 10%.
In London shares in defense company Chemring (CMGMY) closed down 17.5% after its first-half loss widened and it warned that full-year earnings may fall below expectations.
Coffee bar operator and hotelier Whitbread (WTBCY) was up almost 1.7% after reporting 1.8% quarterly same-store sales growth. It said that London hotels have been hit  by fears of terrorism and "Brexit."
European Central Bank President Mario Draghi this afternoon said that the central bank is ready with "Brexit" contingencies. The ECB's board met on Tuesday to discuss the contingency measures.