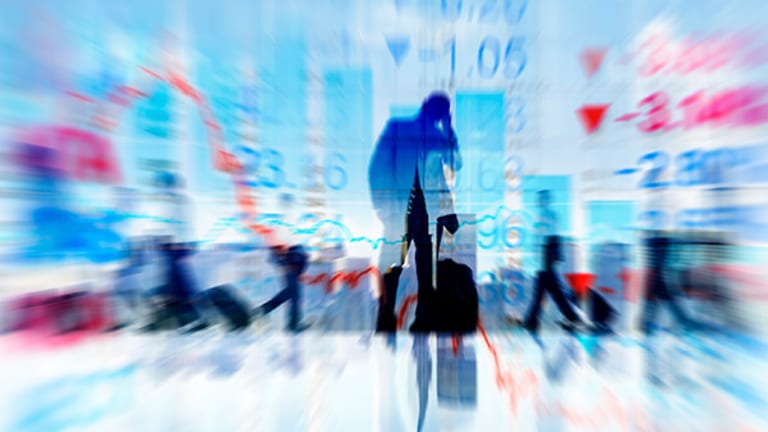 European Markets Close Higher Amid Political Turmoil
Prime Minister David Cameron is meeting with EU leaders in Brussels tonight to discuss exit plans.
Prime Minister David Cameron is meeting with EU leaders in Brussels tonight to discuss exit plans.
European markets rebounding today closing up for the first time since the U.K. voted to leave the European Union. EU leaders are meeting U.K. Prime Minister David Cameron this evening in Brussels to discuss exit plans for the U.K.
German chancellor Angela Merkel warned prior to the summit that the U.K. would not be able to "cherry pick" the most beneficial parts of the EU.
In the U.K. a leadership crisis within the country's main opposition party is causing political uncertainty. Labour Party leader Jeremy Corbyn lost an vote of confidence from his own party, but has refused to step down.
Stocks gained on expectations global policymakers will offer stimuli amid Brexit uncertainty, whether through rate cuts or otherwise.
In London, the FTSE 100 closed at 6,140.39, 2.64% up. Banking stocks gained as the Bank of England auctioned £3 billion ($3.99 billion) of liquidity to U.K. banks.
Lloyds Banking Group LYG was up 7.43% and Barclays BCS was up 3.63%, however they are down 23.47% and 29.8% respectively since end of trading on Thursday before the results of the referendum were known.
Royal Bank of Scotland RBS ended the day 0.29% down, having been up throughout the day. Shares have lost 30% since Thursday. CEO Ross McEwan today sought to calm the nerves of wary staff after the U.K. last week voted to leave the European Union. In a memo sent to staff he wrote that the bank had planned "extensively for both possible outcomes."
He added, "Our day 1 plan worked, but of course the result of the vote carries with it a range of unknowns about the short, medium and long-term prospects for the U.K. and its economy. Added to this we now have a period of political uncertainty."
In Frankfurt, the Dax closed at 9447.28, gaining 1.93% and the Cac 40 was up 2.61% at 4,088.85 in Paris.
German car maker Volkswagen (VLKAY) (VLKPF) (VLKPY) ended the day 1.65% up, after reaching a $14.7 million diesel emissions scandal settlement with the U.S. Department of Justice and class action lawyers, with the announcement of a further $600 million settlement with most U.S. states.
Wolfsburg, Germany-based Volkswagen said it reached agreement with the attorneys general of 44 states as well as the District of Columbia and Puerto Rico to resolve their separate consumer protection claims for a range of Volkswagen, Audi and Porsche cars with 2.0 and 3.0 liter engines.
The deal with the states, which will be divided roughly $583 million to $20 million between car owners and the states and the National Association of Attorneys General and covers more than 534,000 vehicles.