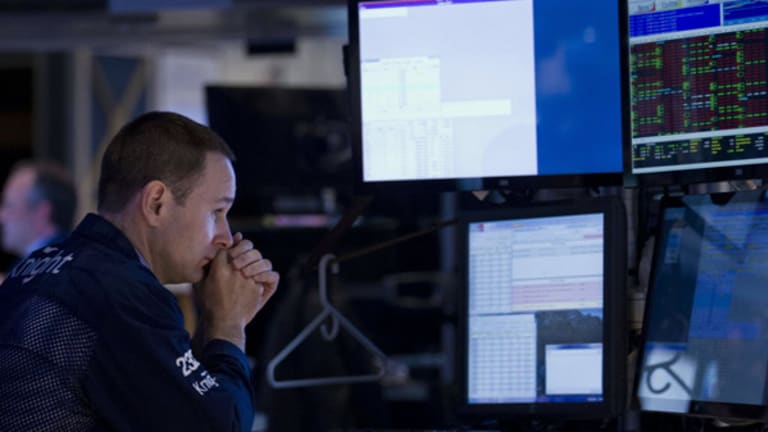 European Markets Close Higher After Strong Recovery Rally
Friday rally rounds off a volatile week for European markets as risk stocks lead the way back up.
Friday rally rounds off a volatile week for European markets as risk stocks lead the way back up.
European stock markets closed higher on Friday following a strong relief rally, with risk stocks leading on the way back up. The rally came when concerns over the global economy eased, after Chinese economic data showed inflation rising by more than was expected in September and power consumption jumping sharply in August. 
Chinese inflation figures for the recent month showed producer prices in the world's second largest economy posted their first year-on-year increase in over four years, after rising to 0.1% from minus 0.8% in August.
According to a spokesperson from the National Development and Reform Commission, power consumption in China rose by 8.3% year-on-year in August, lead by increased demand from the services industry and residential customers.
The data helped to ease concerns thrown up over China's economy when trade balance data showed exports falling by more than 10% in September and imports dropping by 1.9%, prompting investors to begin speculating that the country's economic slowdown may have gathered pace again.
The DAX led the way among European indices, rising by more than 1.6%, to close at 10,580.38. France's CAC 40 followed closely behind with gains of 1.49%, finally coming to a rest at 4,470.92.
In London the FTSE 100 was up by more than 0.5%, closing at 7,013.5, while the mid cap FTSE 250 also closed higher, up 0.6% to 18,163.4.
The Europe Stoxx 600 benchmark rose by 1.3% to close at 339.9.
Both the pound and the euro traded lower against the greenback throughout much of the day and were changing hands at $1.2186 and $1.0998 around the time that stock markets closed for the week.
It also helped London stock markets that Bank of England governor Mark Carney told an audience in the morning that policymakers could tolerate a period of higher inflation, suggesting that the bank will not be pushed into hiking interest rates by a sustained devaluation of the pound.
This is while German markets were boosted by strong gains among utilities after a consortium of firms reached an agreement with the government over how to the industry will fund the transport and storage of nuclear waste following the decommissioning of the nation's power stations.
Nuclear power was outlawed in Germany following the Fukushima disaster in Japan but Friday's deal brings clarity to the likely future costs that will arise from the cleanup - even if it does mean an initial €23 billion ($26 billion) outlay for the industry.
Driving the DAX index higher were utilities RWE (RWEOY) and E.ON (EONGY) , whose shares were up by 4.26% and 3.35% respectively, as investors reacted to the news that the industry now has certainty on the cost to investors of Germany's nuclear clean up.
In France, cement manufacturer LafargeHolcim (HCMLY) and luxury goods manufacturer L'Oreal (LRLCY) topped the board on the CAC after rising by around 3% each.
In London, Tesco (TSCDY) topped the board of leaders on the FTSE 100 after it emerged that the retailer has resolved a pricing dispute with supplier Unilever (UL) - Get Report, which had seen it pulling a number of products from its on-line shelves.
The stock closed more than 4% higher on Friday. Consumer, financial and mining firms were also well represented among the top risers for the session.
On the FTSE 250 the world's largest listed hedge fund, Man Group (MNGPY) , was the top riser after it announced a stronger than expected set of interim results, a stock-buyback and an earnings accretive acquisition. The shares were up 14.41% at the close.
Man was followed closely behind by payment technology firm Paypoint (PYPTF) and mid cap oil producer Tullow Oil (TUWLF) .