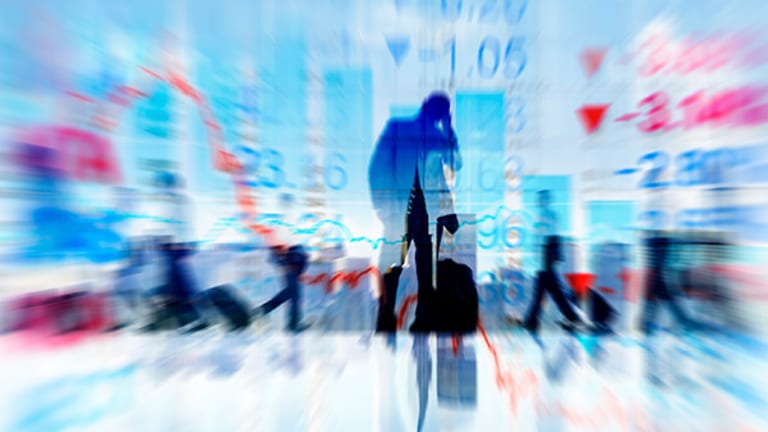 European Stocks Slide After Dow Misses 20,000 by a Whisker
European markets are expected to record a modest decline in early trading as volumes slow ahead of the Christmas holiday break.
European markets drifted lower Wednesday trading following a mixed session in Asia after the Dow narrowly missed hitting the mythical 20,000 mark in U.S. trading yesterday.
Britain's FTSE 100 fell 6 points, or 0.1% by 10:15 GMT in light volumes, while Germany's DAX performance index managed to add 0.6% on the strength of a modest gain for Volkswagen AG (VLKAY)  . France's CAC-40 dipped 15 points, or 0.3%. The region-wide Stoxx 600 Index fell 0.15% to 360.78, less than a point away from the 11-month high recorded Tuesday.
VW shares traded higher in Frankfurt after the world's biggest automaker agreed a $1 billion settlement with U.S. regulators over its emissions-cheating scandal. VW added 0.83% immediately after the bell change hands at €141.86 each, extending the three-month gain past 10.11%. However, the price still sits some 13% shy of the €162 level it trade at prior to the revelation of the emissions-cheating schemes in September 2015.
Spain's IBEX index was the region's biggest decline, with the benchmark falling 0.8% amid a plunge in banking sector shares that followed a European Court of Justice ruling on mortgage repayments.
The Court said lenders had incorrectly applied a 'floor' to mortgage rates, even as inter-banking lending costs fell to a record low of nearly zero percent in the wake of policy easing from the European Central Bank. The 'floor', which was ruled illegal by Spain's highest court in 2013, essentially meant that retail customers paid higher-than-necessary rates on their mortgages, potentially amounting to billions of euros, that lenders will now need to reimburse as a result of the ECJ ruling.
Banco Popular Espanol SA (BPESY) , the country's biggest lender, fell 4.6% in Madrid to change hands at €0.967 each, extending their three-month decline past 20%. Banco de Sabadell SA (BNDSY) slumped 3% to €1.35 and CaixaBank (CAIXY) lost 3.5% to trade at €3.11 each.
Overnight in Asia, the Nikkei 225 gave back around 0.3% in a quiet session that saw the benchmark slip modestly amid a marginal gain in the yen, which rose to 117.55 against the U.S. dollar on foreign exchange markets. China's Shanghai Composite Index, however, recorded a strong 1.1% gain as investors lifted the benchmark from the six-week low recorded Tuesday. Australia's S&P ASX also gained, rising 0.4% to take the index to its highest level since August 2015.
Oil markets were largely unchanged overnight, although traders did appear to have an upside bias in prices ahead of crude inventory data from the U.S. Energy and Information Administration later in day that is expected to show a decline in oil stocks of around 2.6 million barrels. WTI futures for February delivery traded at $53.51 per barrel by 10:25 GMT while Brent crude futures added 0.04% to $55.53.
The Dow Jones Industrial Average tried to capture the historic 20,000 level uesday, but a lack of forward momentum put it within agonizing reach without pushing it over the edge. The benchmark closed up 0.46% and finished less than 30 points from the psychologically important level after coming within 13 points of the barrier during intra-day trading.
The average did, however, manage to secure a new all-time closing high of 19,974, smashing the old record of 19,911 set on Dec. 13. The Dow was also on track to post a nearly 9% gain for the quarter, its best quarterly increase since the fourth quarter of 2013.
Early indications from futures prices suggest the Dow will give back around 4 points at the start of trading in New York against a 1 point decline for the S&P 500. The Nasdaq is currently priced for a 1.6 point gain.