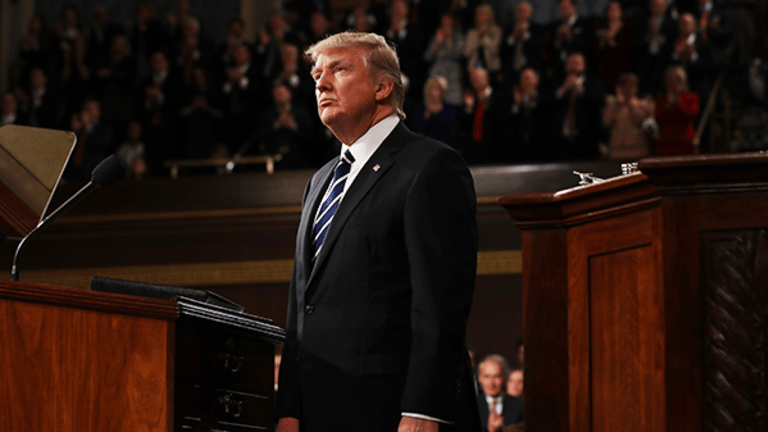 European healthcare stocks fell Tuesday after President Donald Trump reiterated a vow to reduce drug prices in the United States.
The Stoxx Europe 600 TMI Pharmaceuticals Index fell 0.65% to 647.31 points shortly after the President Tweeted his ambition to increase competition in the drug industry while the Stoxx Europe 600 Health Care Index slipped 1.09%. Switzerland's benchmark SMI index, which is heavily-weighted with healthcare and pharmaceutical stocks, was marked 0.36% lower at 8,645 points by 14:30 GMT. 
Novartis AG (NVS) - Get Novartis AG Sponsored ADR Report and Roche Holding AG (RHHBY) were two of the biggest moves, falling 1.7% and 1.13% respectively, while AstraZeneca plc (AZN) - Get Astrazeneca PLC Sponsored ADR Report in the U.K. fell 1.3% to 4,965 pence each. GlaxoSmithKline plc (GSK) - Get GlaxoSmithKline plc Sponsored ADR Report was marked 1.33% lower at 1,667 pence.
The President's Tweet follows news that Republican lawmakers had tabled plans to repeal and replace the Affordable Care Act, otherwise known as 'Obamacare'.
The proposal, for which two House Committees are scheduled to vote Wednesday, would mean employers no longer face a tax for offering high-value "Cadillac" health plans.
House Speaker Paul Ryan, R-Wis., plans to send the bill to the House floor for a vote and then forward it to the Senate by the beginning of April. The two panels, which have put forth slightly different version of repeal and replace, are the House Ways and Means and the Energy and Commerce Committees.