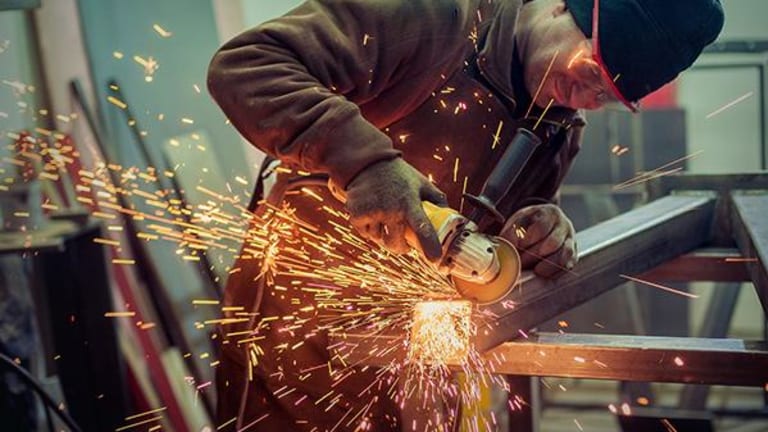 Job Creation in Europe Is Running at a 10-Year High, New Data Reveals
Not bad.
Eurozone economic activity eased modestly in June, according to initial estimates from the private sector published Friday, as softer services growth offset a still-surging manufacturing base where job creation is running at a 10-year high.
IHS Markit Economics' Composite PMI reading of Eurozone growth fell to 55.7 in June, down from 56.8 in the previous month and the lowest tally since February. Readings above 50 generally indicated economic growth. Markit's measure of manufacturing activity rose to 57.3, a 74-month high (up from 57.0 in May) while the pace of activity in the services sector slipped to 54.7 from a previous reading of 56.3.
"Although the PMI data point to some loss of growth momentum in June, the latest reading needs to be looked at in the context of recent elevated levels," said IHS Markit's chief business economist Chris Williamson. "Despite the June dip, the average expansion in the second quarter has been the strongest for over six years and is historically consistent with GDP growth accelerating from 0.6% in the first quarter to 0.7%."
"Job creation continued to run at one of the highest rates seen over the past decade as firms expanded capacity to meet demand," Williamson added. "Factory jobs growth remained particularly buoyant, thanks in part to production requirements surging higher on the back of rising exports."
The euro traded modestly higher against the U.S. dollar after the data release to change hands at a four-day high of 1.1184 and a 0.3% gain on the session.
IHS Markit's reading for Germany showed a similar gap between the services and manufacturing sector in the region's largest economy as the headline Composite reading slipped to 56.1 from 57.4 in the month of June.
"The latest data signalled a growing performance gap between manufacturing and services ... although growth of manufacturing output, exports and jobs all eased slightly since May, expansions in backlogs and total new orders gathered pace and supply bottlenecks intensified," said IHS Markit economist Trevor Balchin. "In contrast, services output rose at the weakest rate since January, and new business growth slowed to a nine-month low."
Visit here for the latest business headlines.