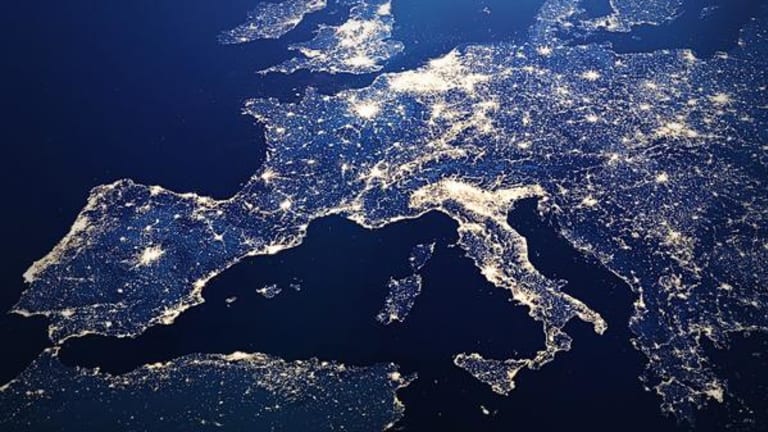 European Benchmarks Shrug Off Weak Earnings and Economic Data
Mixed economic data and weaker earnings did little to sour the mood Tuesday.
European benchmarks rose broadly by a fraction Tuesday as recent as investors largely shrugged off a series of poorer than expected economic and earnings announcements.   
German exports were weaker than expected during the month of June, according to Destatis data released Tuesday, which came closely on the heels of industrial production data that showed German factories posting their first slow-down in growth for the year to date. 
Weaker data in Europe came on top of mixed trade data out of China during the Asia session, with slower import growth pointing toward a possible softening of domestic demand in China, according to economists. 
Accordingly, the FTSE 100 was up 0.10% at 7,545 an hour out from the close while the DAX index had gained 0.09% to 12,267 in Frankfurt. The CAC 40 rose by 0.20% to 5,218 in Paris while, over in Southern Europe, both the IBEX in Madrid and the FTSE MIB in Milan eked out broadly similar gains. 
In individual stocks, losses at PaddyPower Betfair and Intercontinental Hotels were the big fallers in London, dropping 4.5% and 4% respectively and weighing around the ankles of the FTSE 100 index. 
PaddyPower Betfair (PDYPF) , which lost its CEO on Monday, reported a weaker than expected set of second-quarter results. The company missed estimates for Ebitda by 2% during the quarter while earnings per share of 181 pence were around 6% below consensus.  
This is while Intercontinental (IHG) - Get InterContinental Hotels Group Plc Report reported a minor miss against estimate for second quarter earnings, which prompted profit taking in the shares Tuesday, given what was a 15% year to date gain before the opening bell.
The hotelier reported 2% revenue growth, with the top line rising to $857 million, against expectations for growth of around 3%. Net income of $219 million was around 2.5% below the consensus estimate of $225 million.
Elsewhere, banks were notable fallers in Germany, with Commerzbank (CRZBY) and Deutsche Bank (DB) - Get Deutsche Bank AG Report both found loitering at the bottom of the DAX index during noon trading, detracting from the overall return of the index. 
Gainers were utilities RWE (RWEOY) and Eon  (EONGY) , who both rose by around 1% after continued favorable coverage from Germany's brokers in the wake of a court ruling that requires the German government to reimburse both companies for having levied illegal taxes from them in the years since the Fukushima nuclear disaster and Germany's subsequent phasing out of nuclear power.