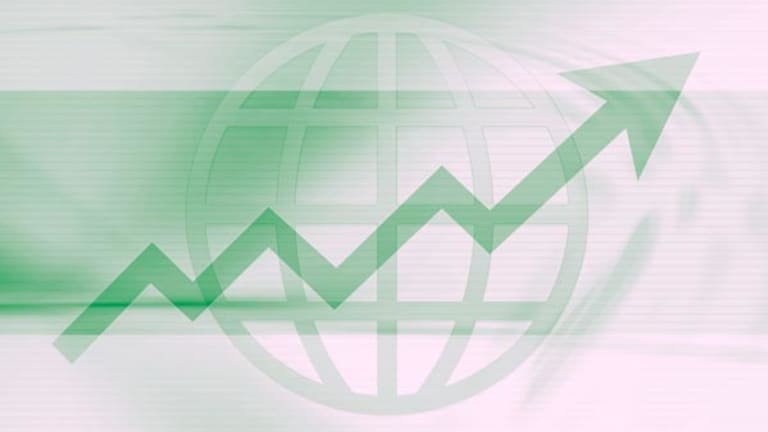 European, Asian Stocks Fall Amid Ukraine Crisis
European and Asian markets are all in the red on Friday.
LONDON (The Deal) -- European and Asian markets were all in the red on Friday, weighed down by rising tensions in Ukraine as Russian forces started new military exercises and a string of disappointing corporate earnings across the continent.
In London, the FTSE 100 fell 0.34% to 6,679.92, while in Frankfurt the DAX tumbled 1.12% to 10739. In Paris, the CAC 40 fell 0.35% to 15.64.
U.S. Secretary of State John Kerry warned Russia that continued aggression would prove an expensive mistake, while U.S. President Obama is expected to call European leaders Friday to discuss imposing additional sanctions.
Moscow's Micex Composite Index fell 0.72% to 1,291.12 after Standard & Poor's cut Russia's sovereign rating to the lowest investment level -- one step above junk, and at the same level as Brazil and Azerbaijan.
The ratings agency cut the rating to BBB- from BBB, warning that the geopolitical tensions could lead to "additional significant outflows" of foreign and domestic capital from the Russian economy and thus further undermine already weakening growth prospects. Moody's Investors Service put Russia on review for a downgrade last month, while Fitch Ratings cut its outlook to negative.
In several European countries, investors sold shares in corporate stalwarts that released disappointing corporate earnings.
In Amsterdam, Royal KPN fell 1.31% The Netherlands' biggest phone company reported lower than expected first-quarter earnings. EBITDA fell 22% to 624 million euros ($863.7 million) from 800 million euros a year earlier amid a continuing decline in the size of the business market and price pressures across all mobile markets.
On a positive note, CEO Eelco Blok said the company would scale back its investments in 4G in the Netherlands, where it has completed the roll-out and is "substantially" ahead of rivals.
He also said the company is confident of getting EU regulatory approval for the 8.55 billion euros sale of its German mobile E-Plus unit to Spain's Telefonica, which is thesubject of an in-depth probe in Brussels due to wrap up by June 23.
Elsewhere in Europe, shares in Finnish oil refiner Neste Oil shed 6.04% after the company lowered its 2014 forecast, while Germany's Deutsche Bank (DB) - Get Free Report fell 2.17% following a report in the Handelsblatt business newspaper that Europe's largest investment bank is considering selling about 5 billion euros in shares later this year to boost its capital levels. Deutsche Bank is due to report quarterly results next week.
In France, trading in Alstom, the French power-to-transport industrial conglomerate, was halted at the request of the AMF market regulator. The company's board may meet later Friday to discuss a potential takeover offer from General Electric (GE) - Get Free Report, although the company has not yet confirmed that talks are taking place. Before the trading halt shares were up nearly 11%, building on Thursday's gains on a Bloomberg News report of a potential approach from General Electric. Any deal would face resistance from the French government, with Economics Minister Arnaud Montebourg already voicing "patriotic concern and vigilance" to Le Monde newspaper.
Bucking the first-quarter slump, Swedish home-appliance maker Electrolux AB released positive news that pushed its shares up 4.46%.
The world's second-biggest home appliance maker posted bettter-than-expected first quarter earnings and raised its forecast for European demand. First-quarter EBITDA rose 4% to 749 million Swedish kroner ($114 million). Organic sales growth grew by 4.5%.
CEO Keith McLoughlin said the company is confident that the market will continue to recover in North America, impacted by unusually severe weather in January and February, and that the company will keep investing in future growth in Asia/Pacific where it's rolling out a whole new product range in China throughout the year.
In Hong Kong the Hang Seng fell 1.5% to 22,223.53.
In Tokyo the Nikkei added 0.17% to finish at 14,429,26
Investors will also be watching economic data out of the U.S. Fridayincluding the University of Michigan's April consumer sentiment index, which is expected to show a rise in the latest monthly reading.