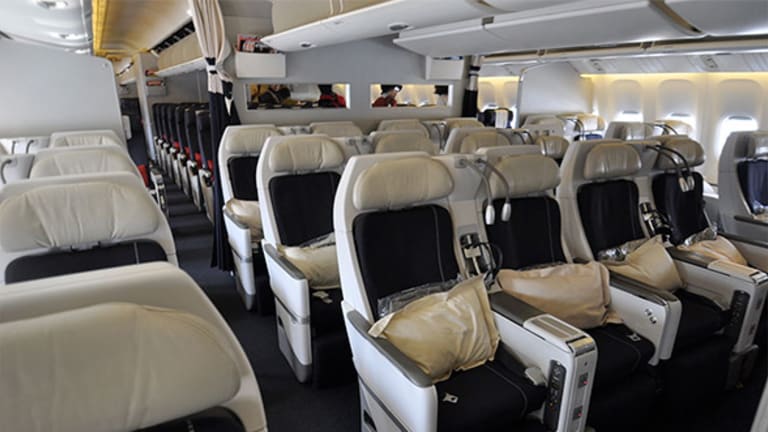 European Airlines Hurt by Terror, Air France KLM (AFLYY) CFO Riolacci Says
Air France KLM (AFLYY) CFO Riolacci sees a noted decrease on Europe-bound flights for the summer season as supply continues to outweigh demand.
NEW YORK (TheStreet) -- Europe's biggest airline, Air France KLM (AFLYY) , is predicting a below average number of inbound flows to the continent this summer in light of recent terror attacks.
CFO Pierre-Francois Riolacci believes that the company will see a traffic decrease of 10% this summer.
"We have caught up quite a lot in July, but of course there's pressure on the yield. We have seen the outlook lower this year than last," Riolacci said on Bloomberg TV's "Bloomberg Go."
Riolacci says an imbalance between "very strong growth of supply" and "weak and unstable demand" in the second quarter of 2016 is hurting AirFrance.
"We had a sharp impact after the November attacks. After a few months we have seen some stabilization in the market," Riolacci noted.
The uncertainties continue into the second half of the year as "nobody knows what's going to occur" any week in Europe, Riolacci added.