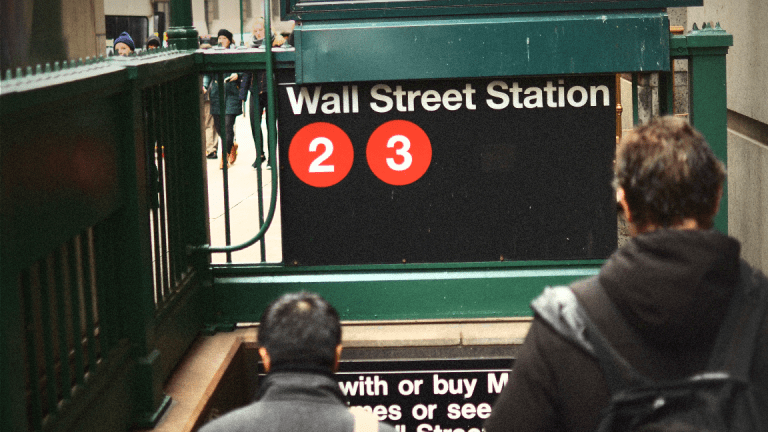 Europe Weakens, Wall Street Futures Gain But VIX, Bond Yields Signal Caution
Wall Street futures bumped higher in early Friday trading, but weakness in Europe and Asia, as well as elevated levels for both the VIX and government bond yields, suggest another day of market volatility after last night's 1,000 points sell-off.
European stocks opened weaker Friday, while Wall Street futures traded in early positive territory after last night's return to correction territory as investors continue to navigate extreme market volatility amid rising government bond yields and bets on faster inflation.
The Stoxx Europe 600 benchmark, the region's broadest measure of share prices, fell 0.36% in the opening minutes of trading as benchmarks in France and Italy Britain and Germany followed Asia and U.S. stocks into the red. Germany's DAX performance index, however, edged a few points into the green in early dealing.
Early indications from U.S. futures prices suggest a positive open on Wall Street, although with volatility levels, in the form of the VIX, trading at multi-year highs of 31.86, those opening bell indications are likely to change substantially in the hours ahead. Contracts tied to the Dow Jones Industrial Average were marked 97 points to the upside after last night's 1,000-plus point slump while those linked to the S&P 500 were 12.9 points higher than Thursday's close. 
Overnight in Asia, the broadest measure of regional share prices fell 2.03% to a two-month low after last night's selling on Wall Street, while Japan's Nikkei 225 ended the session 2.32% lower at 21,383.62 points. China's benchmark Shanghai Composite fell 4.1%, the most in four years into the close of trading. The Hang Seng index in Hong Kong fell 3.9% to close at 29,507.42 points. 
Benchmark 10-year U.S. Treasury yields, whose rise was the trigger for the global equity market sell-off that began last Friday, pared their advance in overnight trading to 2.833% after hitting as high at 2.884% in Thursday trading in New York. That's kept a lid on gains for the dollar index, a measure of the greenback's strength against a basket of six global currencies, although it remained about the 90 marked at 90.23 in early European trading.
Global oil prices extended  declines Friday, following data this week showing record high U.S. production and indication from Iran that it plans to increase output. Brent crude contracts for April delivery were marked 0.44% lower at $64.52 while WTI contracts for the same month were seen 1% lower from their Thursday close at $60.54 per barrel.