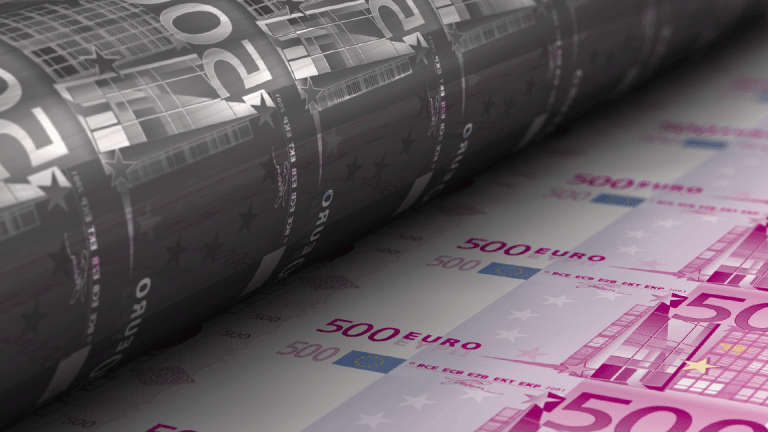 Europe Weakens, Wall Street Edges Higher as Fed Hike Reaction Jumbles Markets
The Fed's widely-anticipated rate hike still has markets scrambling to re-set prices amid a busy slate of central bank decisions and the potential for a final decision on U.S. tax reform.
European stocks drifted lower at the start of trading Thursday, even as Wall Street futures edge higher, as investors adjust asset prices in markets all over the world amid a spate of central bank decisions and an impending agreement on tax reform from U.S. lawmakers in Washington.
A weaker U.S. dollar, which fell in the wake of a dovish reaction to the final policy meeting of the year for the U.S. Federal Reserve Wednesday, has largely driven trading in Asia markets overnight and boosted the value of currencies in Europe, lifting the pound past the 1.3430 mark against the greenback and pushing Britain's FTSE 100 benchmark 18 points, or 0.23% into the red ahead of the Bank of England policy decision at noon London time. 
The euro is also getting a boost from the dollar weakness, rising to 1.1821 ahead of the European Central Bank's December policy meeting in Frankfurt where President Mario Draghi is slated to update the Bank's near-term growth and inflation forecasts at 14:30 local time and possibly offer further clues on the pace of unwinding of its €2.55 billion quantitative easing program. The euro strength has markets in Germany and France, with DAX down 0.14% in the opening 30 minutes of trading and CAC-40 down 0.1%.
Wall Street futures, however, are indicating another run at record highs Thursday as investors ride the wave of solid domestic economic growth, robust earnings, a dovish central bank and the potential for significant corporate and individual tax cuts before the end of the year. 
Contracts tied to the Dow Jones Industrial Average were marked 33 points higher at the start of European trading while those linked to the broader S&P 500 were seen 2.75 points, or 0.1%, to the upside. The dollar index, which benchmarks the greenback against a basket of six global currencies, fell to 93.44, extending its decline from earlier this week to around 0.7%. 
Overnight in Asia, stocks were mixed following both the Fed decision, which stuck to its projections of three rate hikes in 2018 even as it forecast faster growth for the world's largest economy, as Japan's Nikkei 225 slipped for a third consecutive session to close 0.28% lower at 22,964.45 points and the broader MSCI Asia ex-Japan index gained 0.13%.
China's central bank, the People's Bank of China, reacted to the Fed's rate hike -- which nearly unanimously anticipated by markets -- with a surprise rate hike for both open market operations and medium-term lending.
Global oil markets were modestly stronger into the start of European trading, owing to the ongoing shutdown of the Forties North Sea pipeline, which is pulling 450,000 barrels of oil from the market each day, and a larger-than-expected 3.3 million barrel decline in U.S. crude stocks reported Wednesday by the Energy Information Administration. 
Brent crude futures for February delivery, the global benchmark for prices, were seen 0.5% higher at $62.75 while WTI contracts for the same month were marked 0.3% to the upside at $57.78 per barrel.
Bitcoin futures for January delivery were marked around $15 higher from their Wednesday close at 02:15 eastern time at $17,070 each, although contract volumes appear to have ground to a halt, with only 144 changing hands in the opening hours of trading. Spot bitcoin prices were seen at $16,460.10, up 0.32% from Wednesday, on the Coindesk index.