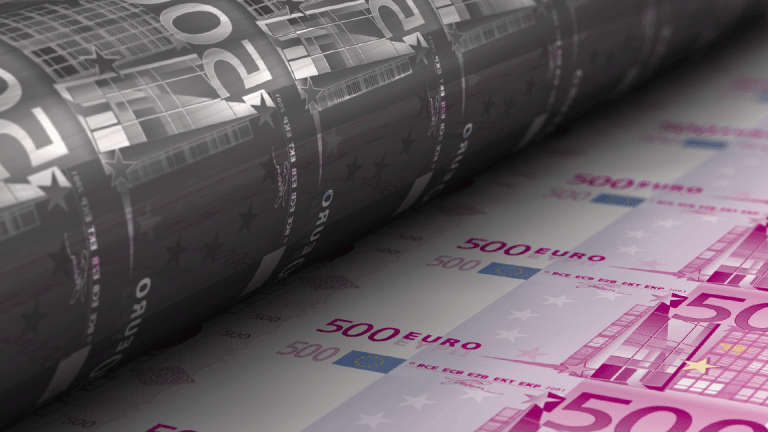 Europe, Wall Street Futures Drift Lower as US Government Shutdown Hits Third Day
The global stock market rally stalled Monday as investors counted the cost of an extended U.S. government shutdown.
European stocks were little changed at the start of trading Monday, while U.S. equity futures drifted into the red as investors watched for the impact of a federal government shutdown that has extended into its third day amid rising Treasury bond yields and a stabilising dollar.
The Stoxx Europe 600, the regional benchmark, flitted in and out of positive territory at the opening bell, with little direction evident after a similarly flat session in Asia, but nonetheless continued to peg shares at 400.97 points, just shy of the all-time high of 401.15 it hit on Friday. Britain's FTSE 100 gave back around 0.15% in the opening minutes, held down again by weaker retail stocks and a still-elevated pound, which was marked 0.04% higher from its Friday close against the dollar at 1.3907.
Early indications from U.S. Futures suggest a weaker start on Wall Street, as well, with contracts tied to the Dow Jones Industrial Average marked 47 points, or 0.17%, lower from their Friday close and those tied to the S&P 500 trading 3.5 points, or 0.16%, into the red. 
Senate lawmakers have scheduled a vote for noon eastern in the hopes of reaching a temporary agreement that would allow funding for the federal government until at least Feb. 8 in an effort to solve a budget impasse that could, according to a December report from ratings company Standard & Poor's cost the U.S. as much as $6.5 billion, or the equivalent of 0.2 percentage points from GDP growth, over each week that it continues. 
Against that backdrop, the U.S. dollar index, which tracks the greenback against a basket of six global currencies, was pinned near three-year lows at 90.57 in early European trading, although it was supported to some degree by rising Treasury bond yields, with benchmark 10-year notes hitting a three-and-a-half year high of 2.672% in overnight Asia dealing.
Stocks in Asia were also affected by the standoff in Washington, although the region-wide MSCI Asia ex-Japan index did manage to touch its sixth consecutive record high Monday after the benchmark added 0.1% into the close of the session. Japan's Nikkei 225, by contrast, edged 0.03% higher to end the session at 23,816.33 points as gains were held down by a stronger yen, which traded at 1.1082 against the weakened U.S. dollar.
Global oil prices continued their long string of gains again Monday after comments from Saudi Arabia's energy minister, Khalid al-Falih, which suggested that OPEC cartel members could extend their pact to remove 1.8 million barrels of oil per day from the market, via output limits, beyond the December 2018 deadline, but pared that advance as the European session wore on.
Brent crude contracts for March delivery, the global benchmark, were priced 4 cents lower from their Friday close at $68.60 per barrel while WTI contracts for the month, which are more closely linked to U.S. gasoline prices, were seen 5 cents lower at $63.32.