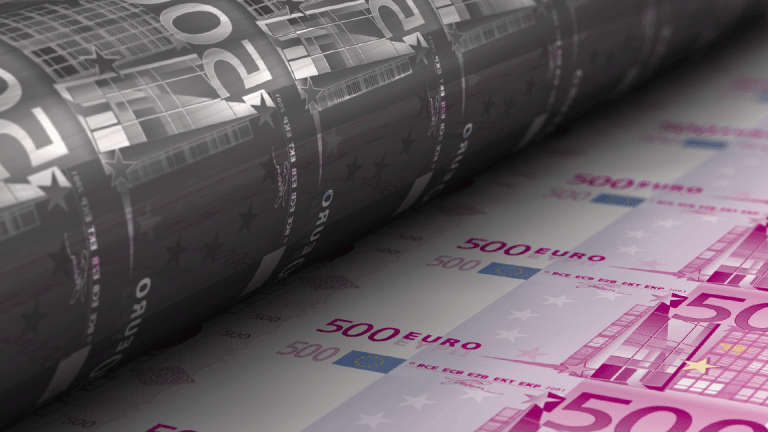 Europe, Wall Street Called Higher; Oil Surges; Bitcoin Volumes Slow Sharply
U.S. and European stocks are expected to open higher Tuesday as the Fed kicks-off its final policy meeting of the year.
European stocks are set to open higher again Tuesday. pulling U.S. equity futures modestly into the green as the Federal Reserve kicks-off its two-day policy meeting in Washington amid a backdrop of robust global growth and tepid inflation, a mix that has helped boost markets around to the world to a series of record highs. 
Most of Europe's major benchmarks are expected to add around 0.2% at the start of trading, according to financial bookmakers IG, as investors track both the euro, which remained under the 1.18 mark against a firmer U.S. dollar, and another set of record highs for Wall Street stocks in the Monday session.
Britain's FTSE 100 is also called 0.25% to the upside, with investors eyeing developments in global oil markets after Brent crude hit a July 2015 high of $65.63 per barrel following the shutdown of the Forties North Sea Oil pipeline. The pound, which was marked at 1.3341 at the start of European trading, will also give the benchmark a boost and will remain in focus until 09:30 London time, when the U.K.'s Office for National Statistics releases its November inflation reading, which could take the pace of consumer price increases past the 3% mark as the economy continues to slow in the wake of the country's decision to leave the European Union.
Early indications from Wall Street futures suggest modest gains at the opening bell, with the contracts tied to the Dow Jones Industrial Average marked 20 points higher than their record close on Monday and those linked to the broader S&P 500 indicated 0.5 points to the upside.
Overnight in Asia, stocks retreated from their near 10-year peak as investors prepped for the start of today's Fed policy meeting and kept in-the-money positions protected into the final trading sessions of the year. The region-wide MSCI Asia ex-Japan index was marked 0.07% lower into the end of the trading day while Japan's Nikkei 225 gave back 0.32% from Monday's 25-year peak to close at 22,866.17.
Bitcoin futures were noticeably lighter in volume on the CBOE, with only 357 contracts changing hands as prices for January settlement slipped from a high of $18,600 to $17,700 in the wake of a stern warning on cryptocurrency risks last night from the U.S. Securities and Exchange Commission. Spot bitcoin prices were marked at $16,400 on the bitsmap exchange.