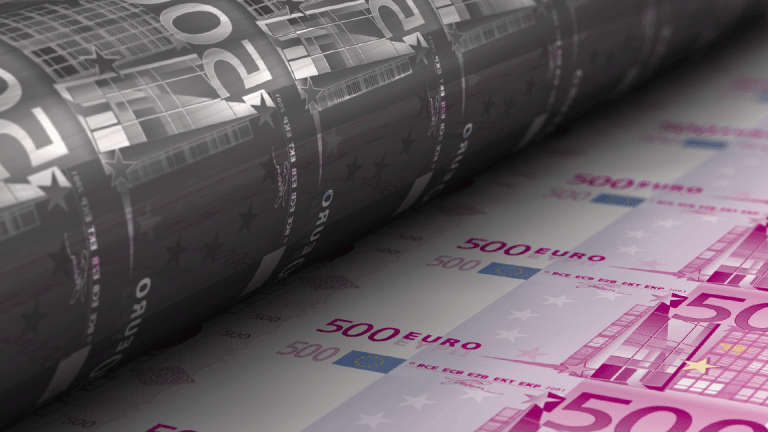 Europe Stocks Slip, Wall Street Futures Rise, Bitcoin Plummets
A surprise win for separatists in Catalonia's parliamentary elections has European stocks on the back foot, but Wall Street futures are trading higher following a vote to avert a government shutdown this month.
European stocks opened weaker Friday as investors reacted to a surprise win for separatists in Catalonia's regional election late last night and adjusted positions for a softer U.S. dollar in what is likely to be a quite trading session ahead of the Christmas break.
U.S. equity futures were indicated modestly higher, with contracts tied to the Dow Jones Industrial Average marked 33 points, or 0.15%, into the green and those tied to the broader S&P 500 trading 3.5 points to the upside after lawmakers agreed terms to a spending bill that will avert a near-government shutdown following the passage of the $1.5 trillion Republican tax reform bill earlier this week. 
Most European benchmarks, however, drifted into the red, although trading volumes were light owing to the start of the Christmas holiday season. Stocks in Spain, however, were notably heavy following Thursday's vote in Catalonia, the country's richest region, with the IBEX 35 index marked 1.05% lower in the opening minutes of trading.
Britain's FTSE 100 hit an all-time intraday high of 7,611.97 points, thanks in part to a modestly weaker pound and a stronger-than-expected reading of third quarter GDP, which lifted the annual growth rate to 1.7%. 
Overnight in Asia, a weaker U.S. dollar index, which fell to 93.37 against a basket of six global currencies, lifted regional stocks and held down gains for equity benchmarks across the board, although both the Nikkei 225 in Japan (+0.2%) and the MSCI Asia  ex-Japan (+0.06%) managed to end their trading sessions in positive territory. 
Bitcion prices continued their three-day decline, falling before $13,744 in early European trading in bitstamp to change hands at $12,987 each, a figure that puts the peak-to-trough decline for the digital currency at around 36% this week.
CBOE futures were marked at $13,680 in heavy volume, with more than 3,400 contracts changing hands, while CME Group futures for January settlement were see at $13,455 each.
Global oil prices weakened modestly in overnight Asia trading, taking Brent crude prices from near two-and-a-half year highs, although the continued shutdown of the Forties Pipeline System, which shifts around 450,000 barrels of oil from the North Sea each day, continues to support prices.
Brent contracts for February delivery were seen 0.4% lower at $64.74 while West Texas Intermediate crude contracts for the same month were priced 0.37% lower at $58.14 each.