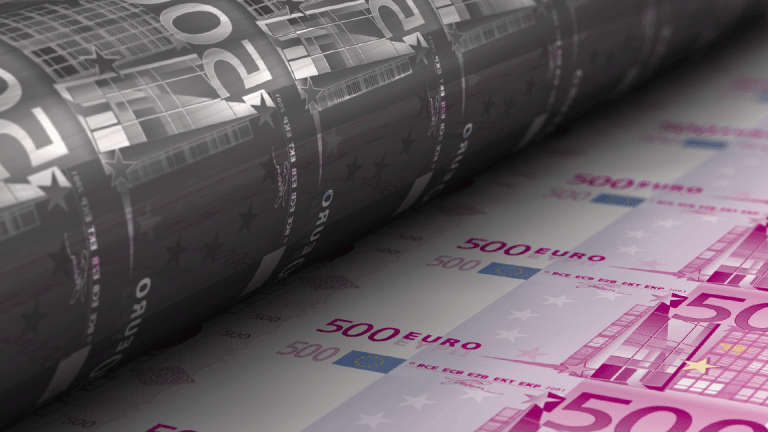 Europe stocks Rebound, Wall Street Stays Hot as Banks Kick-Off Earnings Season
Wall Street looks to extend records Friday as three major banks fire the starting gun on the fourth quarter earnings season that is expected to focus on the impact of Republican-led tax cuts.
European stocks edged higher Friday, with gains limited by a surging euro, while U.S. equity futures pointed to another record setting session on Wall Street as investors ready for the first wave of fourth quarter profit tallies in this year's earnings season.
The Stoxx 600 benchmark, the region's broadest measure of share prices, rose 0.04% in the opening two hours of trading, snapping a two-day losing streak as global markets rebounded following last night's 200-point rally on Wall Street. Gains were limited, however, by the euro's rise to a near three-year high of 1.2120 after minutes from the European Central Bank's December policy meeting indicated a desire to flag earlier rate increases and the economy recovers and reports indicated a breakthrough in talks to form a coalition government in Germany.
U.S. future were also modestly higher, with contracts tied to the Dow Jones Industrial Average marked 94 points, or 0.4% higher from Thursday's record close and those tied to the S&P 500 rising 5.25 points, or 0.2%, to the upside.
Three of the biggest U.S. banks -- JPMorgan & Chase Co., (JPM) - Get Report PNC Financial Services Group (PNC) - Get Report and Well Fargo & Co. (WFC) - Get Report -- will dominate today's earnings releases as the fourth-quarter reports start to accelerate. Analysts are expecting the collective bottom line of S&P 500 companies to rise by around 10% over the quarter, with a focus on whether 2018 projections will be supported by last year's overhaul of the U.S. tax system. 
Overnight in Asia, stocks rose for the first day in three despite a still-sagging U.S. dollar and slightly slower-than-expected import data from China, the world's second-largest economy. The region-wide MSCI Asia ex-Japan index was marked 0.58% higher in the close of the final session of the week while a strong yen, which hit a six week high of 1.1105 against the dollar, held down export and internationally-focused stocks and pushed the Nikkei 225 0.24% lower to close at 23,653.82 points. 
The dollar index, which benchmarks the greenback against six of its global peers, was marked 0.75% lower from early Thursday levels at 91.75 as investors calibrated the impact of yesterday's sharp rally in U.S. Treasury bonds following China's dismissal of a report that they may stop adding their 1.189 trillion holdings as "fake news".
Benchmark 10-year yields were marked at 2.55% at the start of European trading after touching a 10-month high of 2.592% on Wednesday while yields for German bunds rose to a multi-month high of 0.532% as the euro gained on the back of the ECB minutes published yesterday.
In commodity markets, global oil prices eased from their three-year peaks after customs data from China showed that imports slowed to 33.7 million barrels over the month of December, down 4 million from the previous month to an average of around just under 8 million barrels per day.
Brent crude contracts for March delivery were seen 16 cents lower from their New York close at $69.09 per barrel while West Texas Intermediate crude contracts for the same month were changing hands 0.5% lower at $63.33 per barrel.