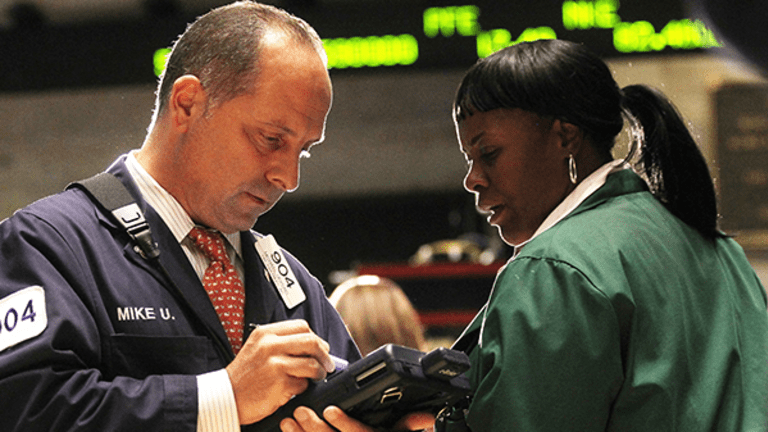 Europe Set to Follow Asia Down as Senate Rejects 'Skinny' Repeal
The dollar has halted rebound
European markets are set to follow Asia down Friday as Amazon's AMZN disappointing earnings weigh down the tech sector.
The FTSE 100 is expected to open 38 points down and the EuroStoxx 50 is also expected to open marginally down.
The dollar has halted a rebound after the Senate rejected a so-called 'skinny' repeal of Obamacare in the early hours of Friday morning.
The Bloomberg Dollar Spot Index, which measures the dollar against a basket of currencies, was down 0.07% on the day. The vote count was 49 for and 51 against after Senator John McCain voted against his party's bill in a dramatic vote.
Asian markets were mostly down Friday. Japan's Nikkei 225 was down 80.72 points, or 0.40%, to 19,998.92. In Hong Kong, the Hang Seng was also down, 132.45 points, or 0.49%, at 26,998.72. Stocks were 0.86% lower in Singapore at 3,325.80.
U.S. futures were also pointing to a negative opening. Dow Jones futures were down 0.19% at 06:45 BST and S&P 500 futures had lost 0.31%.
Gold futures were down $1.30, or 0.10%, to $1,265.20, while oil futures were down 0.06%.
On Wall Street Thursday, the Dow Jones Industrial Average closed 0.39% higher, at 21,796.55. The S&P 500 and Nasdaq fell, 0.10% and 0.63%, respectively, to close at 2,475.42 and 6,382.19.