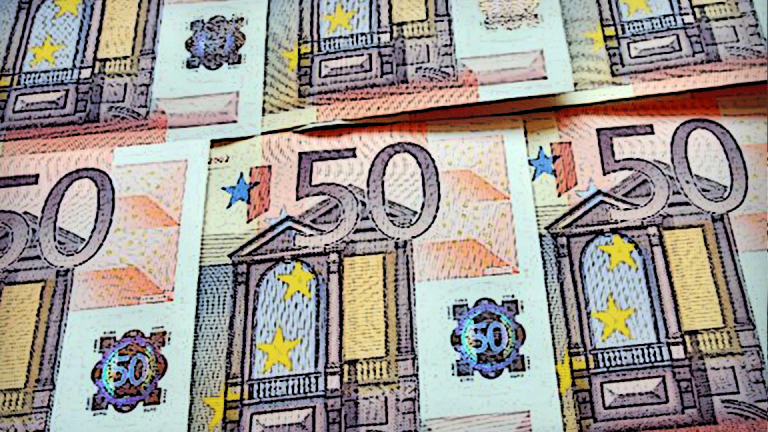 Europe Tops 2015 Highs, Wall Street Looks to Extend Best Start in Over a Decade
U.S. stocks have had their best start to a new year in over a decade, and look set to extend those gains as investors continue to bet on solid economic growth and robust corporate earnings.
European stocks opened higher Monday, while U.S. equity futures looked to extend their best start to a new year in more than a decade as investors continue to take markets higher amid bets on synchronised global economic growth, robust corporate earnings and supportive central banks.
Futures prices suggest another run at record highs on Wall Street Monday after the best first week of a new trading year since 1999, which saw the Dow Jones Industrial Average rise 2.3%, the broader S&P 500 add 2.6% and the tech-focused Nasdaq surge 3.4% as all three benchmark notched multiple sets of historic peaks.
Contracts tied to the Dow were marked 42 points, or 0.17%, to the upside in early European trading while those tied to the S&P 500 were edged 0.5 points, or 0.02% higher from Friday's close. 
Caterpillar Inc. (CAT) - Get Report shares were an active early mover and could open at a record high after a solid upgrade for the construction equipment maker from JPMorgan & Co. (JPM) - Get Report following last year's Republican-led tax cuts.
Analyst Ann Duignan boosted her rating on the stock to 'overweight' from 'neutral' and upped her price target by around 40% to $200 each, citing a positive impact from the recently-passed Republican tax reform bill that likely improve the company's free cash flow. Caterpillar will publish its fourth quarter and full-year earnings on Jan. 25.
Caterpillar shares closed at $161.96 each on Monday after rising 1.58% on the session, extending its three-month gain to more than 25.7%, more than double the advance of the Dow Jones Industrial Average over the same period. Early indications from pre-market trading suggest the stock could open at an all-time high of $164.09, a 1.32% advance from Friday's close.
The U.S. corporate earnings season will kick off this week with analysts expecting a 10% boost in company's bottom lines over the three months ending in December, with near-term forecasts potentially boosted by the Trump Administration's $1.5 trillion tax reform passage late last year.
Bank of America (BAC) - Get Report gets things started with fourth quarter figures on Thursday, followed by Friday numbers from rivals JPMorgan & Co. (JPM) - Get Report   PNC Financial Services Group Inc. (PNC) - Get Report and Well Fargo & Co. (WFC) - Get Report
In Europe, the Stoxx 600 index jumped 0.21% by mid-day and was quoted at a 52-week high of 398.18 points. A breach through the 400 level would take the region's broadest benchmark to levels last seen in July 2015. Germany's DAX performance index, which represents some of Europe's most valuable companies in its biggest economy, was marked 0.33% higher at 13,363.97 points, just a couple of hundred points shy of its all-time high.
In Britain, the FTSE 100 fell 0.01% in the opening hours of trading, held down by weaker consumer and retail stocks as well as some softness in the commodities sector.
Overnight in Asia, stocks once again tested all-time highs, with the MSCI Asia ex-Japan index rising 0.33% to 589.16 points, just 5.31 points from its 2007 peak, thanks to a 0.6% gain for the South Korean KOPSI and a 0.2% rise for the Hang Seng index in Hong Kong. Japan's Nikkei 225 was closed owing to the country's 'Coming-of-Age Day' holiday.
Global oil markets edge higher in overnight trade as investors continued to re-price commodities in advance of solid growth in energy-hungry economies such as China and Germany as well as a modest decline in the number of U.S. drilling installations reported last week by Houston-based oil services provider Baker Hughes.
Brent crude futures for March delivery were marked a few cents higher than their Friday close at $67.74 per barrel while West Texas Intermediate crude contracts for the same month, which are more closely tied with U.S. gas prices, were seen 8 cents higher at $61.70 per barrel.
More of What's Trending on TheStreet: