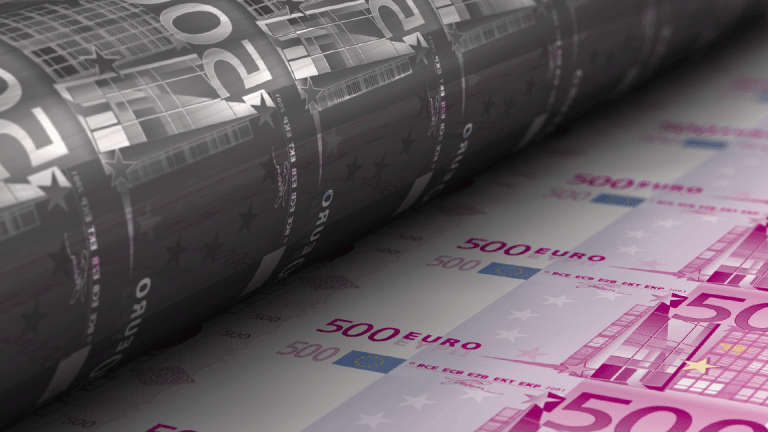 Europe Extends Gains, Wall Street Pushes Higher Ahead of Jobs Report
Wall Street futures pushed higher into uncharted territory Friday ahead of a key reading on wages and employment that could gauge the Fed's 2018 rate path.
European stocks opened higher again Friday, while U.S. equity futures pushed further into record territory ahead of a December jobs report which will go some way towards gauging the Federal Reserve's ambitions for three interest rate increases this year.
Europe's benchmark Stoxx 600 index gained 0.59% in the opening hours of trading to move within a whisker of the highest levels in two months, powered by gains for Germany's DAX performance index, which added 1.1%, and France's CAC-40, which was marked 0.8% to the upside.
Early indications from U.S. equity futures point to another record-setting session on a snow-covered Wall Street Friday, which contracts tied to the Dow Jones Industrial Average rising 65 points and those linked to the broader S&P 500 trading 6 points, or 0.22%, north of Thursday's all-time peak.
The U.S. dollar index, which benchmarks the greenback against a basket of six global currencies, was pinned down near early September lows of 92.02 ahead of today's December employment report from the Commerce Department, which is expected to show that a net 190,000 new jobs were added to the world's biggest economy over the final month of the year.
In Europe, the single currency held onto gains against the dollar, changing hands at 1.2055 after of an initial estimate of December inflation around the region showed a surprise increase in core inflation to 1.1%, even as the headline rate slowed to 1.4% from 1.5% in November, well shy of the European Central Bank's "just below 2%" target.
Overnight in Asia, stocks again tested 10-year highs as investors continued to push markets higher amid signals of surging regional growth and taming political tensions between North and South Korea.
The MSCI Asia ex-Japan index added 0.42% heading into the close of trading while Japan's Nikkei 225 jumped a further 0.89% to close at a fresh 26-year high of 22, 714.53 points.
Global oil prices pulled back from May 215 highs in Asia trading after a surge in U.S. refining capacity -- which leaped to a 12-year high last week -- was reported Thursday by the Energy Information Administration.
Brent crude contracts for March delivery, the global benchmark for prices, were marked 57 cents lower at $67.50 per barrel while WTI contracts for the same month were seen 56 cents lower at $61.43 per barrel.