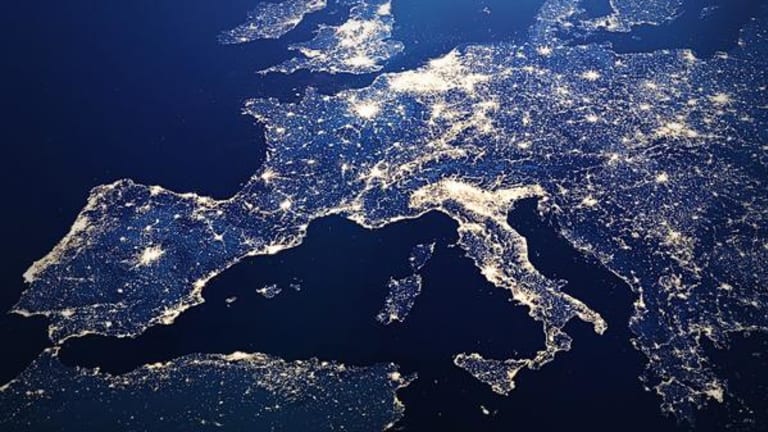 Europe Drifts Lower While Ex-Dividends Pummel London
Risk appetite among investors dissipated from the market Thursday
Risk appetite among investors dissipated from the market Thursday
European benchmarks slid again Thursday as the collective risk appetite of investors dissipated from the market amid ongoing tensions over the belligerent rhetoric emerging from both North Korea and the White House. 
London was disproportionately impacted by the sell-off Thursday thanks to a long line of ex-dividend dates hitting. The FTSE 100 was down 1.50%, to 7,382, an hour out from the close.
In Frankfurt, the DAX index was 1.12% lower at 12,015 and, in Paris, the CAC 40 dropped 0.81% to 5,096. South European stocks were also down notably, with the IBEX in Madrid having fallen by 1.51% while the FTSE MIB in Milan dropped 0.81%.
Big Ex-dividend stocks in London were telecoms monopoly BT Group (BT) , drinks company Diageo (DEO) - Get Report , Rio Tinto (RIO) - Get Report , Glencore (GLNCF) and banks Lloyds (LYG) - Get Report and Barclays (BCS) - Get Report . All were down between 2.5% and 4.7% during late noon trading. 
In Frankfurt, consumer goods firm Henkel (HENOY) posted its weakest organic sales growth for eight years Thursday, missing the consensus forecast by around 3%. The disappointing second quarter update prompted the shares to slump more than 3% and lead management to pledge a broad range of actions in order to right the decline.
Reinsurance firm, Munich Re, extended its Wednesday decline as investors continued to respond to its latest quarterly report, delivered on Wednesday. Despite telling investors it would meet market expectations for the full year, the shares sold off after the board warned that the political situation in the U.S. could have an adverse effect on its business and that it is too early to think about guidance for the full year. 
In Paris, BNP Paribas (BNPQY) and Schneider Electric (SBGSF) , were both found at the bottom of the CAC alongside Danone (DANOY) and Axa Group (AXAHY) .
Watch More with TheStreet:
Who Holds the Biggest Share of Snap?
It's Not Just North Korea, This is a Stronger Time for Gold